Our Funeral Products & Services
Direct Funeral Services' (Direct) compassionate work ethic and professionalism is reflected in everything we say and do. Taking an empathetic, solutions-driven approach to afterlife care, we guide generations towards finding peace of heart at the end of life's journey.
3 Days 2 Nights Funeral Packages
Direct Cremation Funeral Packages
Precious Angel Funeral Packages
Personalised Funerals
Direct Memorial Hall
Curated Caskets
Mitsuoka Hearse
Dedicated Service Team
Funeral Wreaths
Burial, Cremation & Ash Arrangement
Post-funeral Services
Repatriation
Grief Counselling
3 Days 2 Nights Funeral Packages
At Direct, we are committed to creating a memorable, meaningful, and dignified funeral to help families honour the life of their loved ones. Through our comprehensive range of services, we strive to provide you and your family with complete peace of mind in the midst of a difficult time. Featured here are our affordable 3 days 2 nights funeral packages.
From $5,888, with 8% GST $6,359.04
From $8,288, with 8% GST $8,951.04
Christian, Roman Catholic & Freethinker Funeral Packages
From $4,999, with 8% GST $5,398.92
For our full range of funeral packages and customised services, please email us at info@directfuneral.com.sg or call our 24/7 helpline at +65 6555 1115.
Direct Cremation Funeral Packages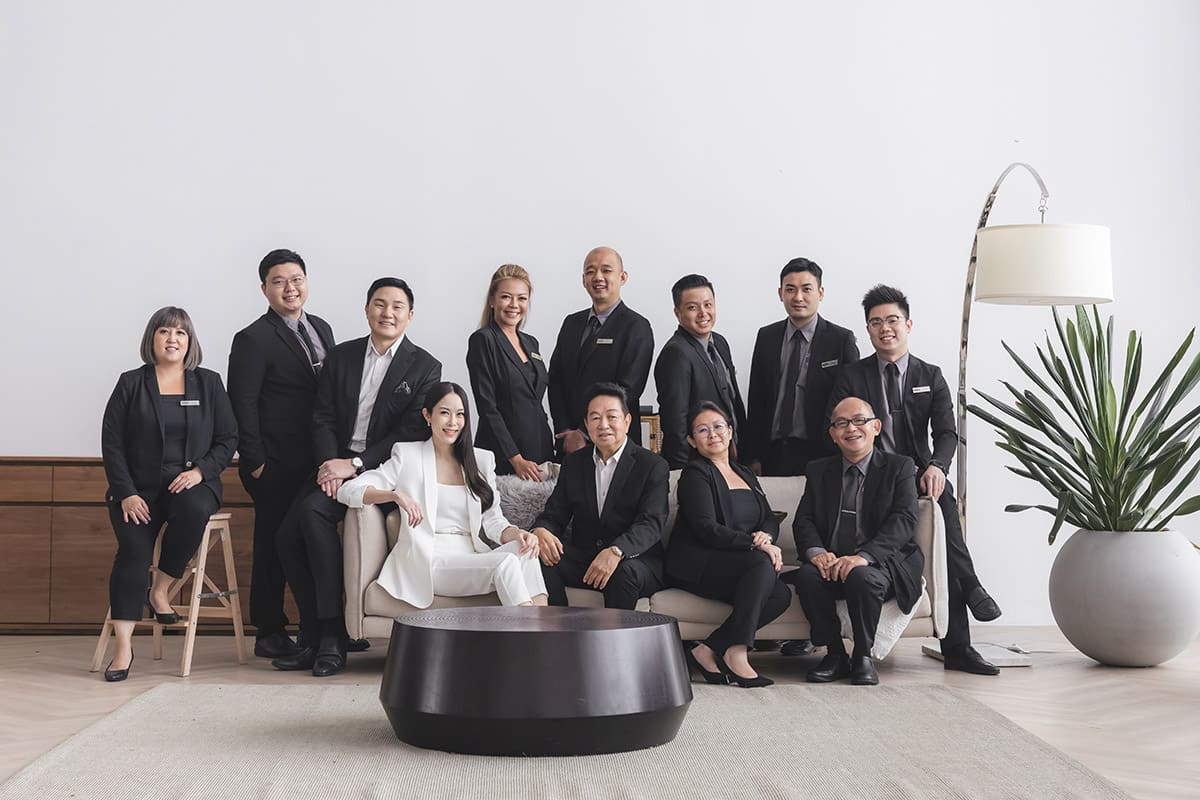 Direct cremation or direct burial is a basic funeral option without a wake. From the passing of your loved one to the dressing process, and finally sending your beloved for cremation or burial, everything will take place in a single day.
This simple, fuss-free service is suitable for small families who do not wish to hold a wake, or when family members and friends are unable to gather in time for a wake. Budget constraint is also one of the top reasons for choosing direct cremation or direct burial.
Even though a wake is not conducted, we are here to help if you wish to spend some quiet moments with your loved one or have a short prayer performed at the cremation or burial hall.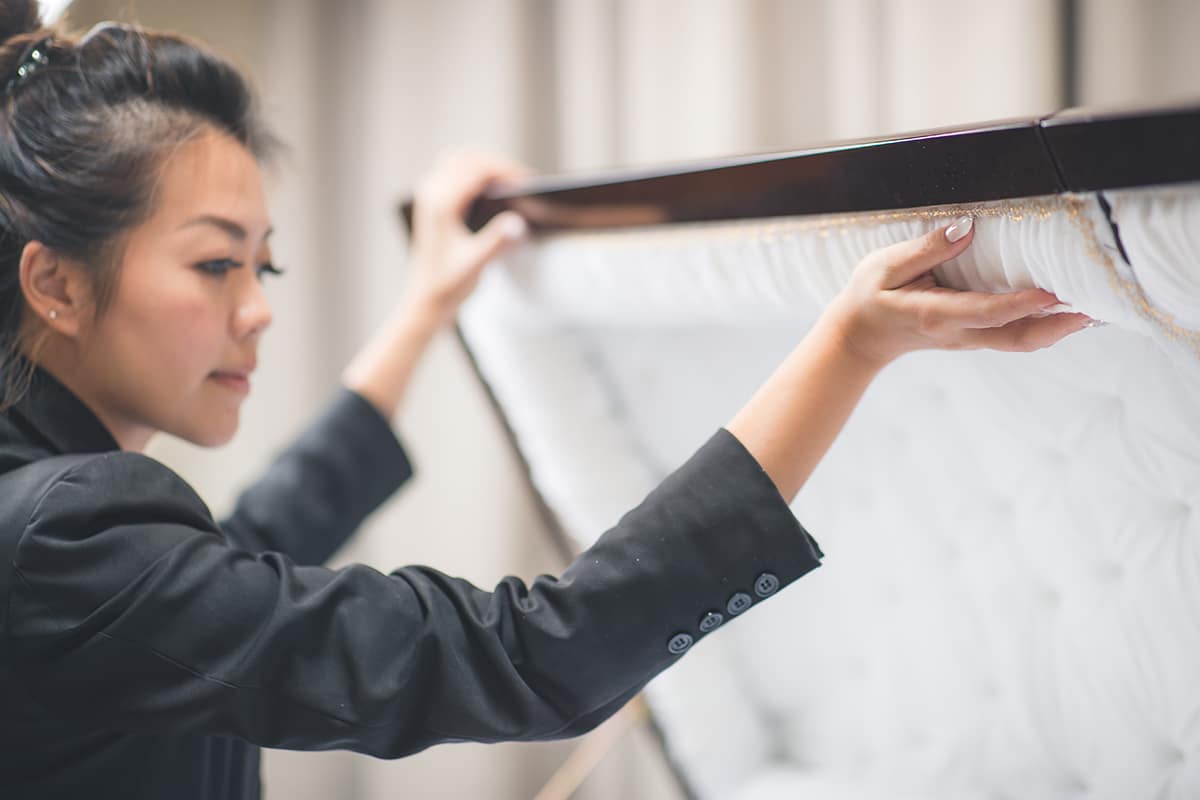 Direct Cremation –
Buddhist / Taoist
$1,800, with 8% GST $1,944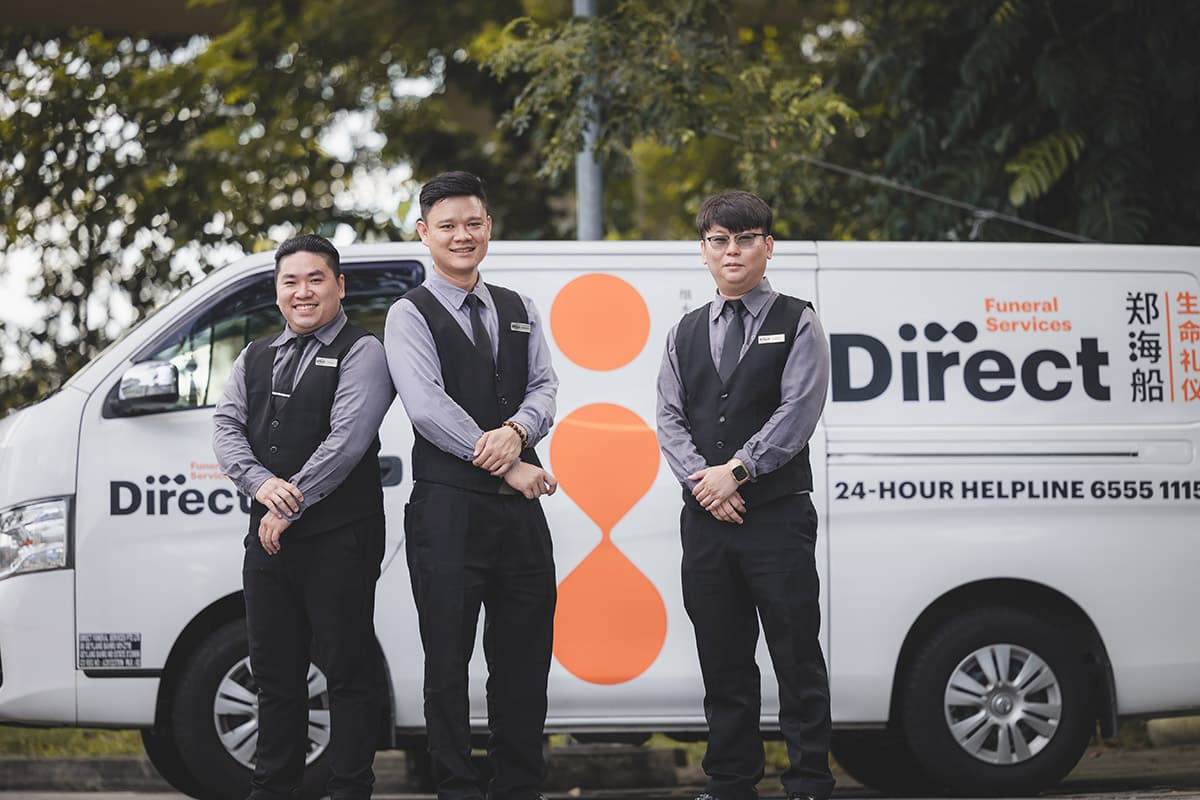 Direct Cremation –
Christian / Roman Catholic / Freethinker
$1,500, with 8% GST $1,620
Precious Angel Funeral Packages
The passing of a child is the hardest heartbreak any parent can endure, and we want to be there for you. Our Precious Angel funeral packages are specially tailored for these age groups:
Stillborn
Newborn: 0 – 2 months
Infant: 2 months – 1 year old
Toddler: 1 – 4 years old
With much love, we have curated a set of items, including a romper, books, booties, a plush toy, and a blanket for your little angel. These lovely items will bring comfort to your baby and accompany them on their journey.
Precious Angel Package –
Buddhist / Taoist
$1,380, with 8% GST $1,490.40
Precious Angel Package –
Christian / Roman Catholic / Freethinker
$1,180, with 8% GST $1,274.40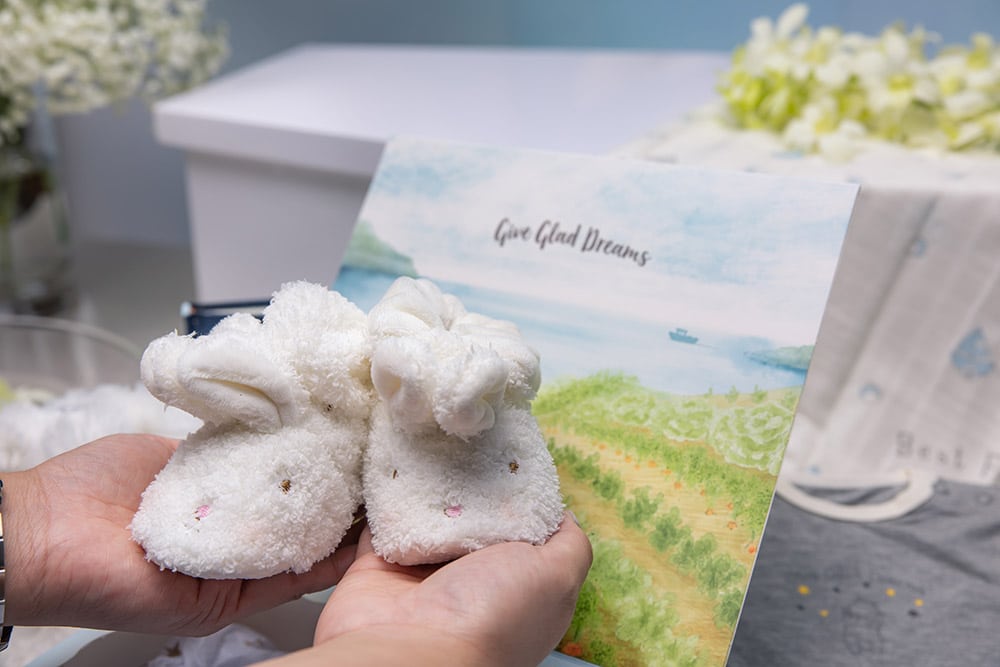 Goodbye is not final, but a 'we shall see you later when the time comes, our little one'.
Personalised Funerals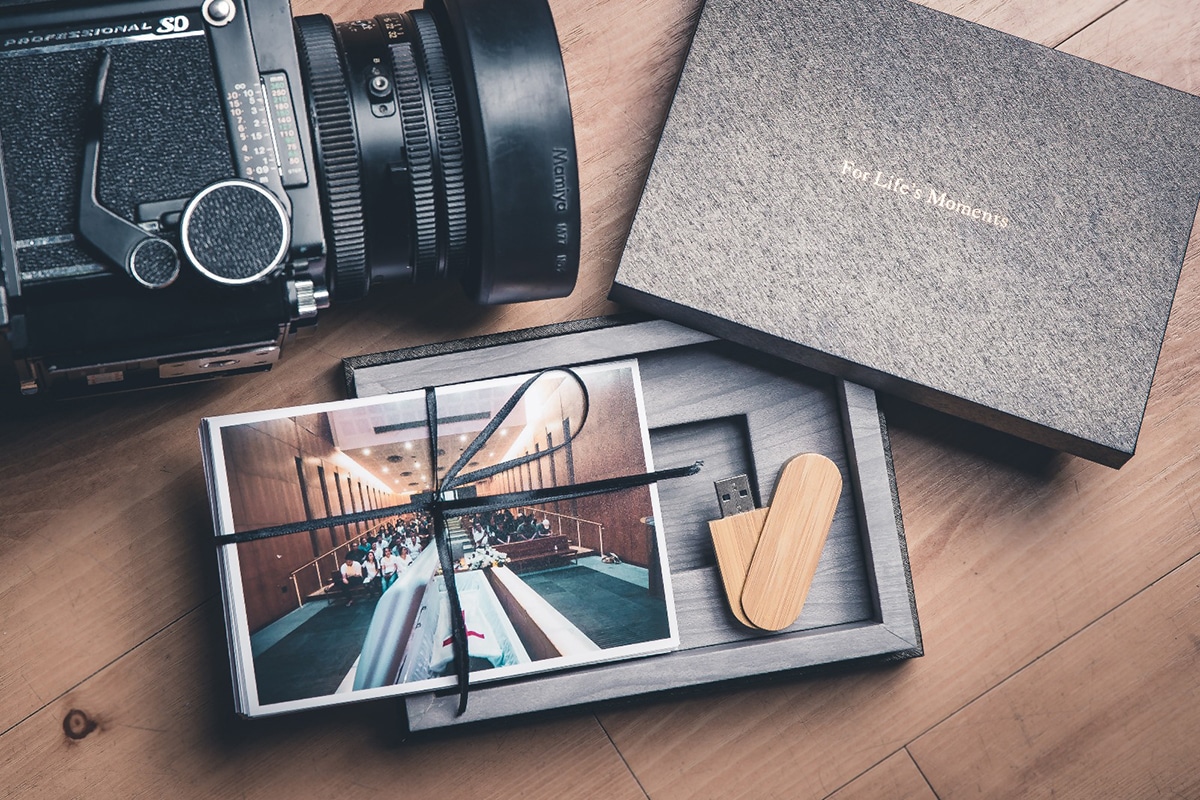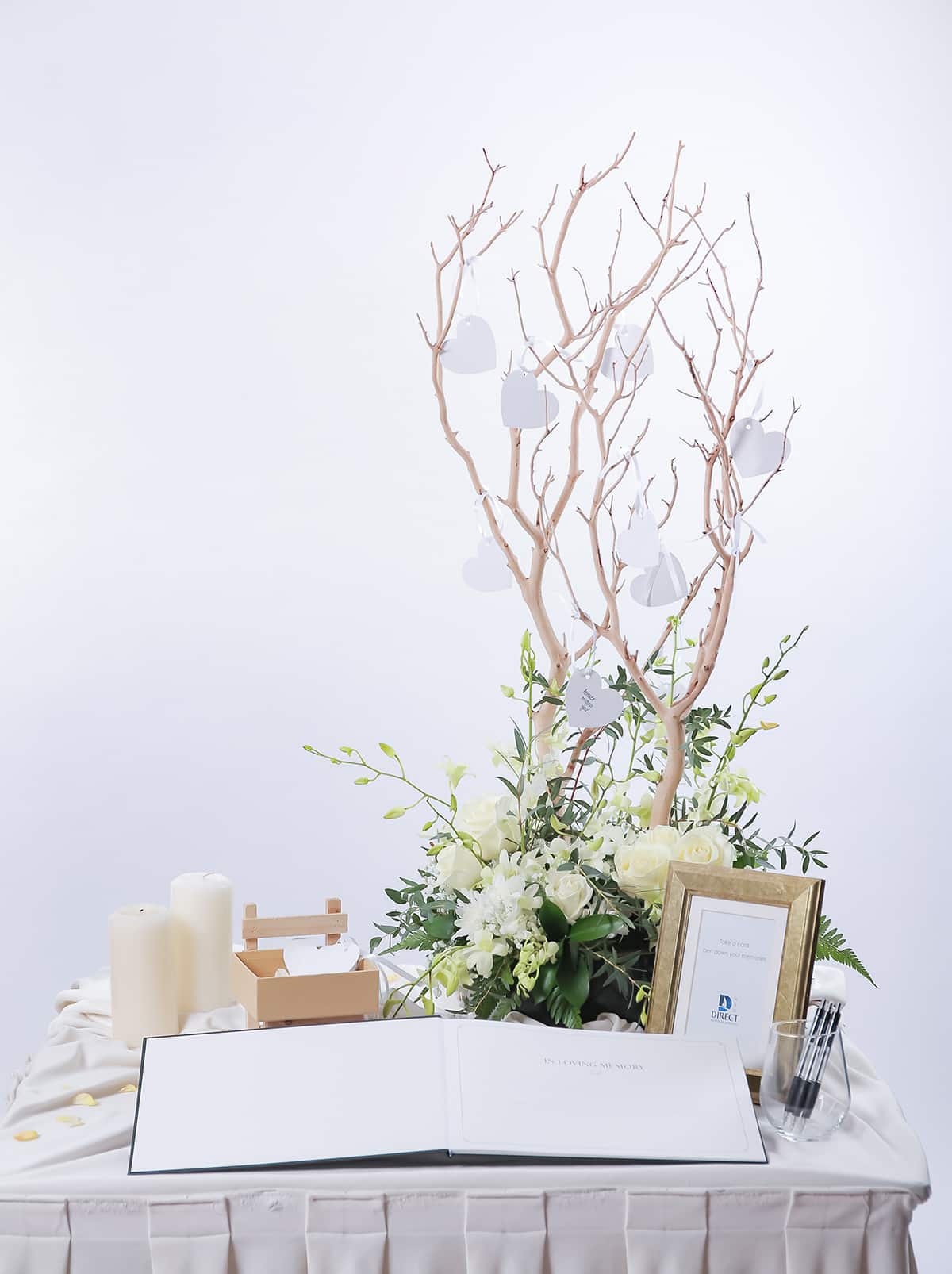 We want to help you share the life of your loved one because everyone has a story to tell. Photo collages projected on television, wishing trees with condolence messages, and personal excerpts showcased for guests to read, are all services exclusive to our clients throughout the wake.
Tales of bravery, laughter, and love—let the legacy of your loved one live on through stories.
Direct Memorial Hall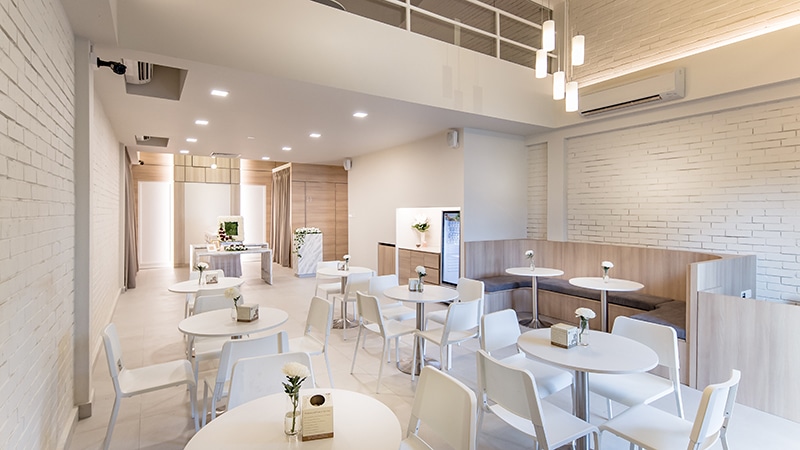 Fully air-conditioned
Restroom with shower facilities
Wireless internet access
24/7 security surveillance
Sound system and television
Parking within the vicinity
5 minutes' walk from Geylang Bahru MRT station
Situated at 89 Geylang Bahru, Direct Memorial Hall's convenient, central location means that your guests will be able to find the venue with ease. It can accommodate up to 45 guests and is furnished to provide a comfortable and peaceful environment for wakes and commemorations.
For venue availability, please email us at info@directfuneral.com.sg or call our 24/7 helpline at +65 6555 1115.
Curated Caskets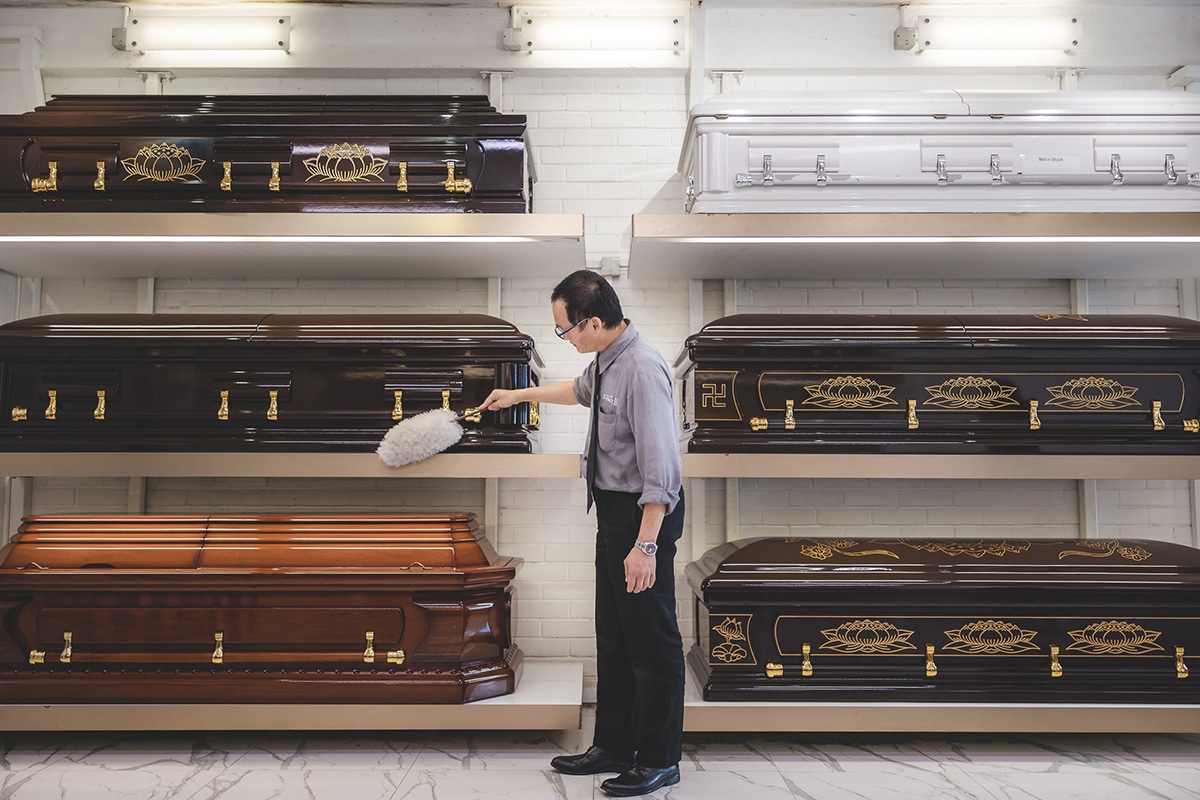 The Batesville Collection
The Batesville name represents a century-old tradition of quality and service. While maintaining their heritage of delivering caskets of superior standards, Batesville constantly innovates new products, making them the market leader in casket manufacturing.
Batesville has provided caskets for several U.S. presidents including Ronald Reagan, Gerald Ford, Richard Nixon, John Kennedy, and Harry Truman. Batesville was also the casket of choice for celebrities like Bob Hope, Wilt Chamberlain, Farrah Fawcett, Fred Astaire, James Brown, and the legendary king of pop Michael Jackson.
Other Premium Imported Caskets
In addition to Batesville from the U.S., we also import caskets of good quality wood such as teak and chengai from all over the world. At Direct, there's a casket for every preference.
Mitsuoka Hearse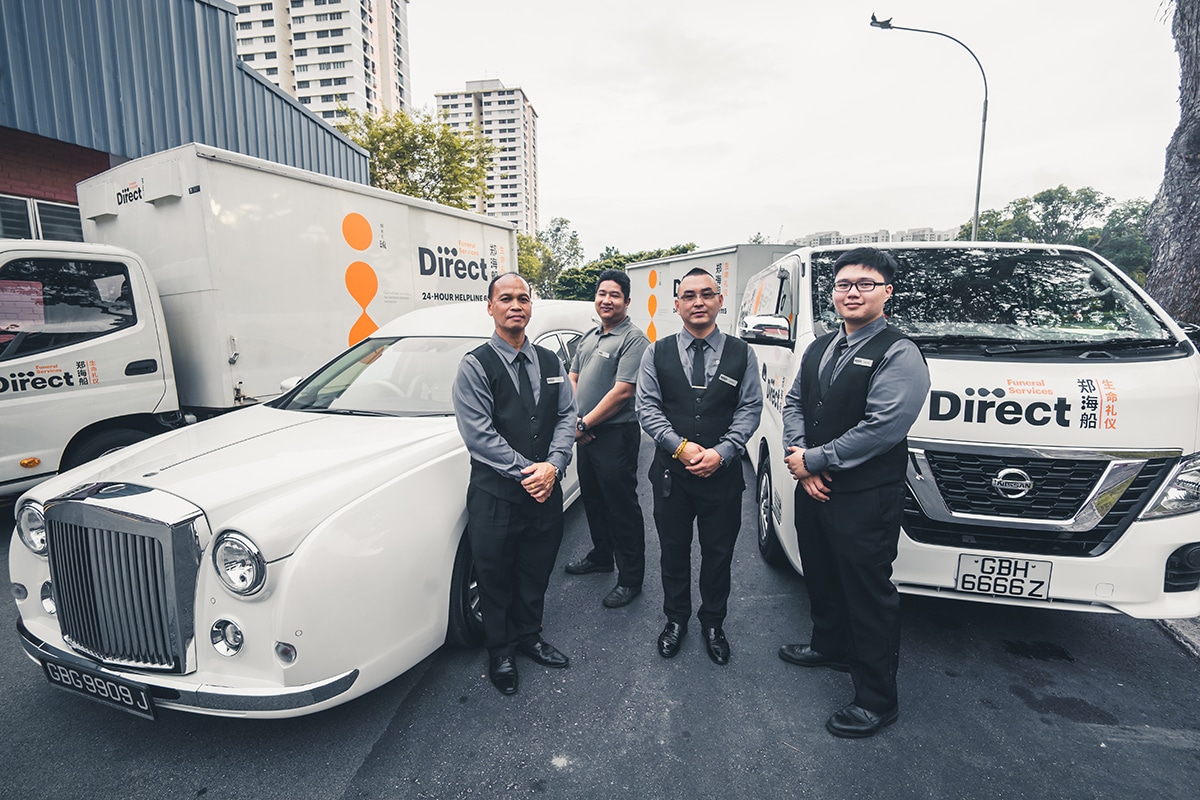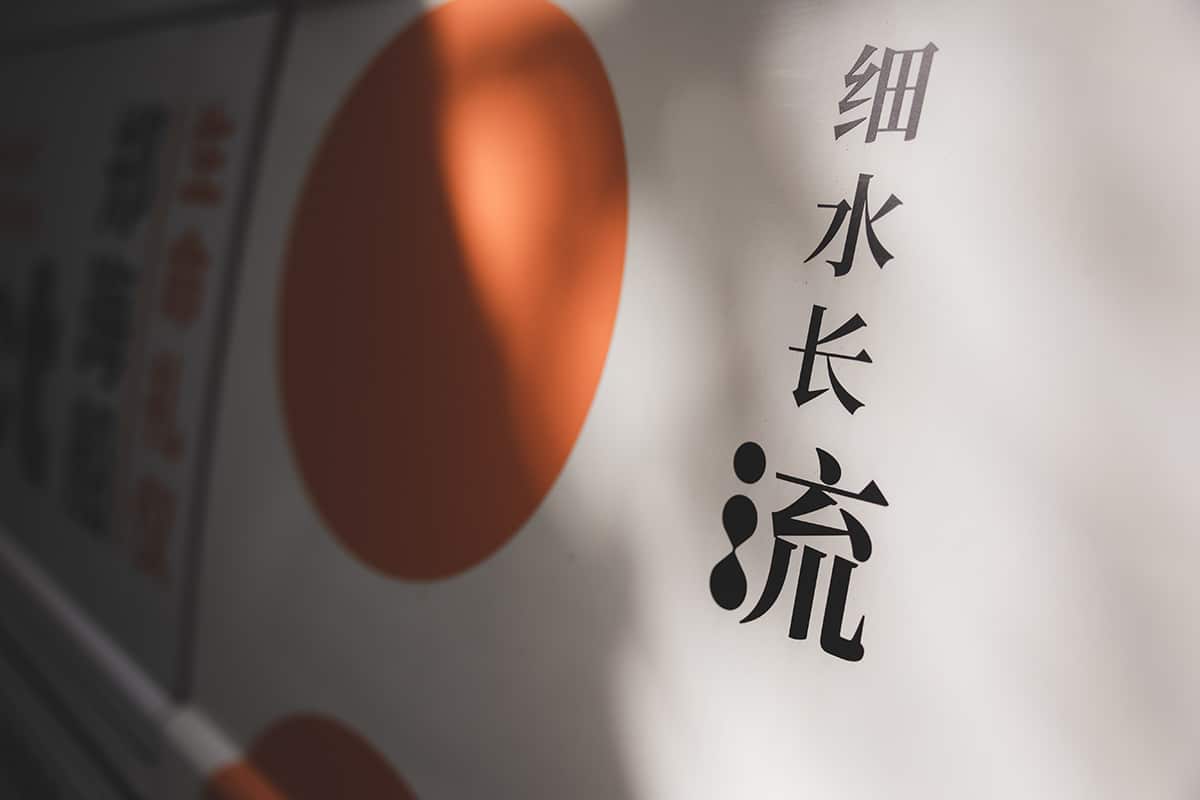 Premium Mitsuoka Hearse
Our stately hearses will ensure that your loved one is sent off with dignity. Amongst our fleet, you will find the exclusive Mitsuoka hearse, directly imported from Japan. Its classy exterior, coupled with a fine leather-clad interior, makes it an outstanding choice for your loved one's final journey.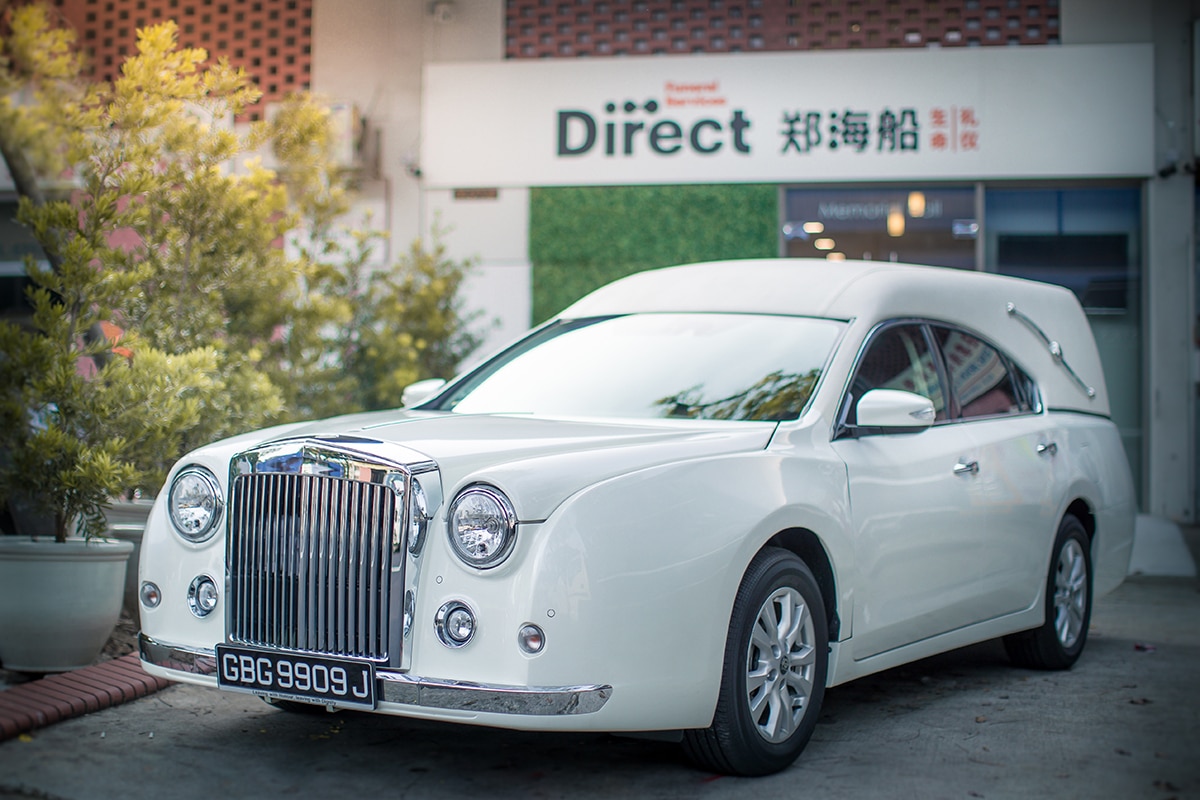 Traditional Hearses
If you would like something that complements your loved one's religion, our traditional hearses are ready to serve.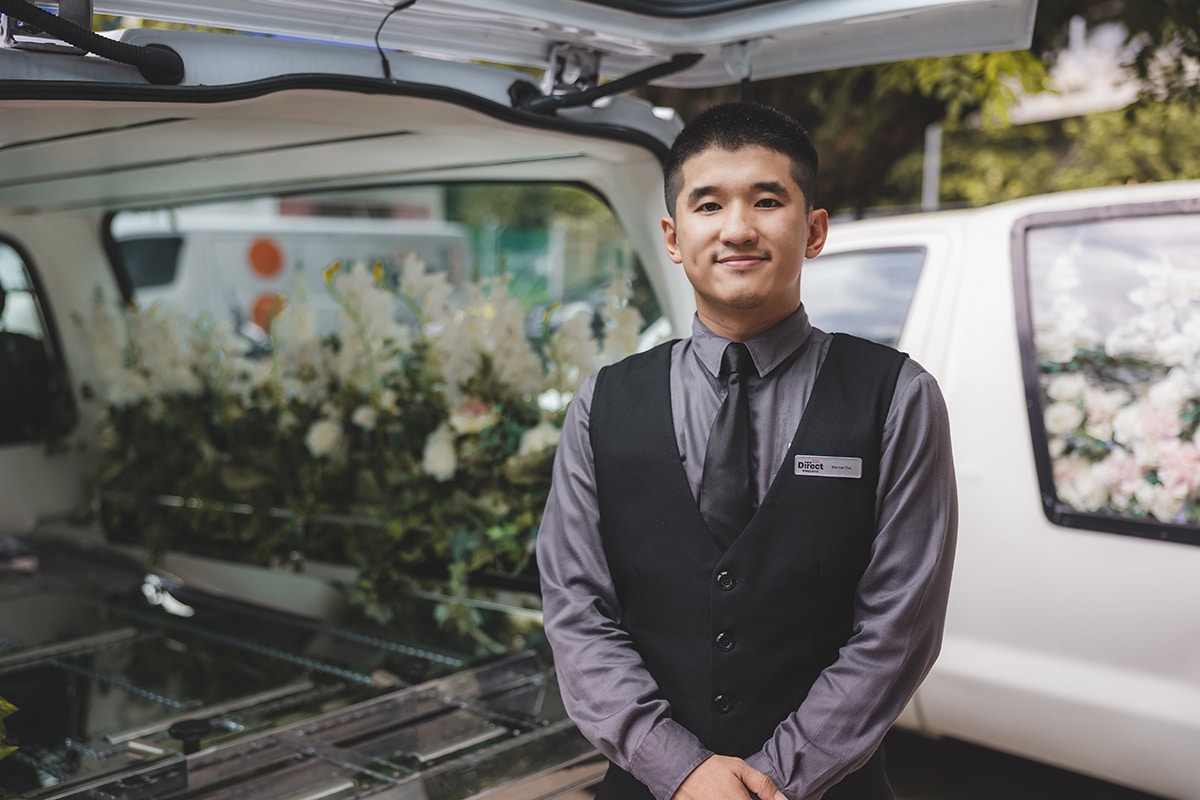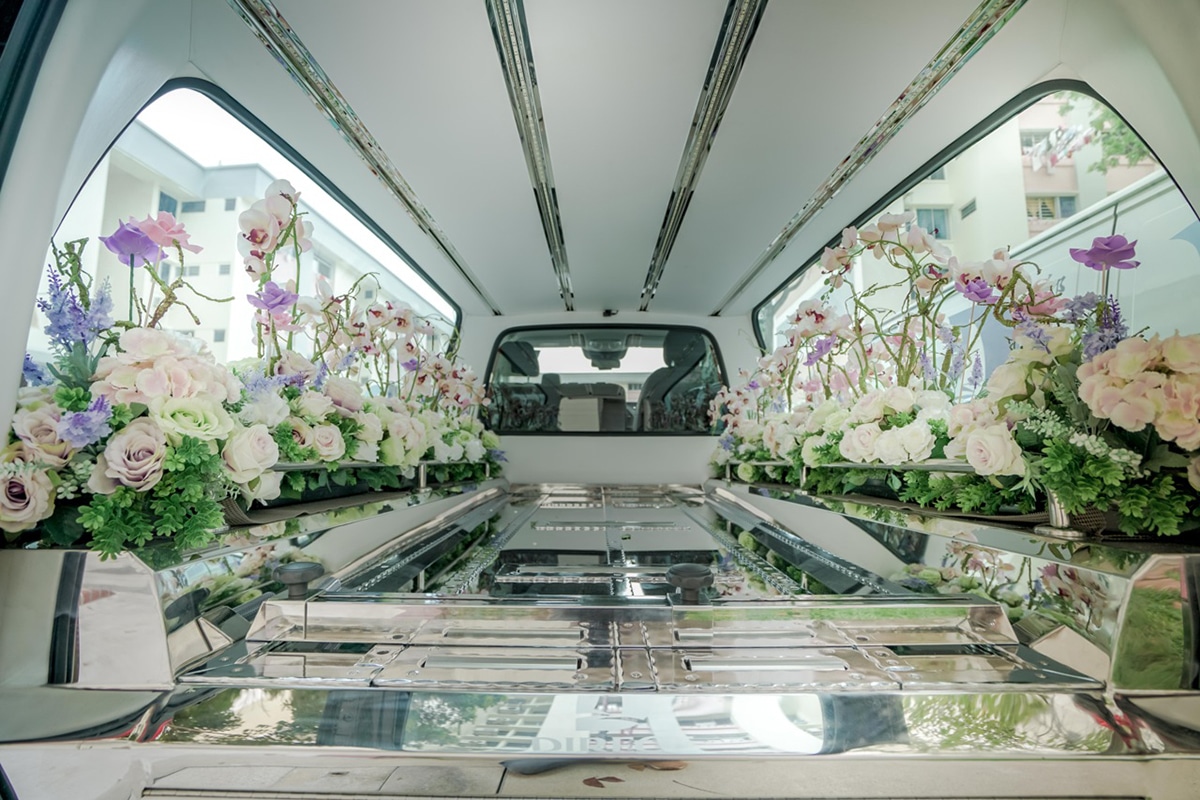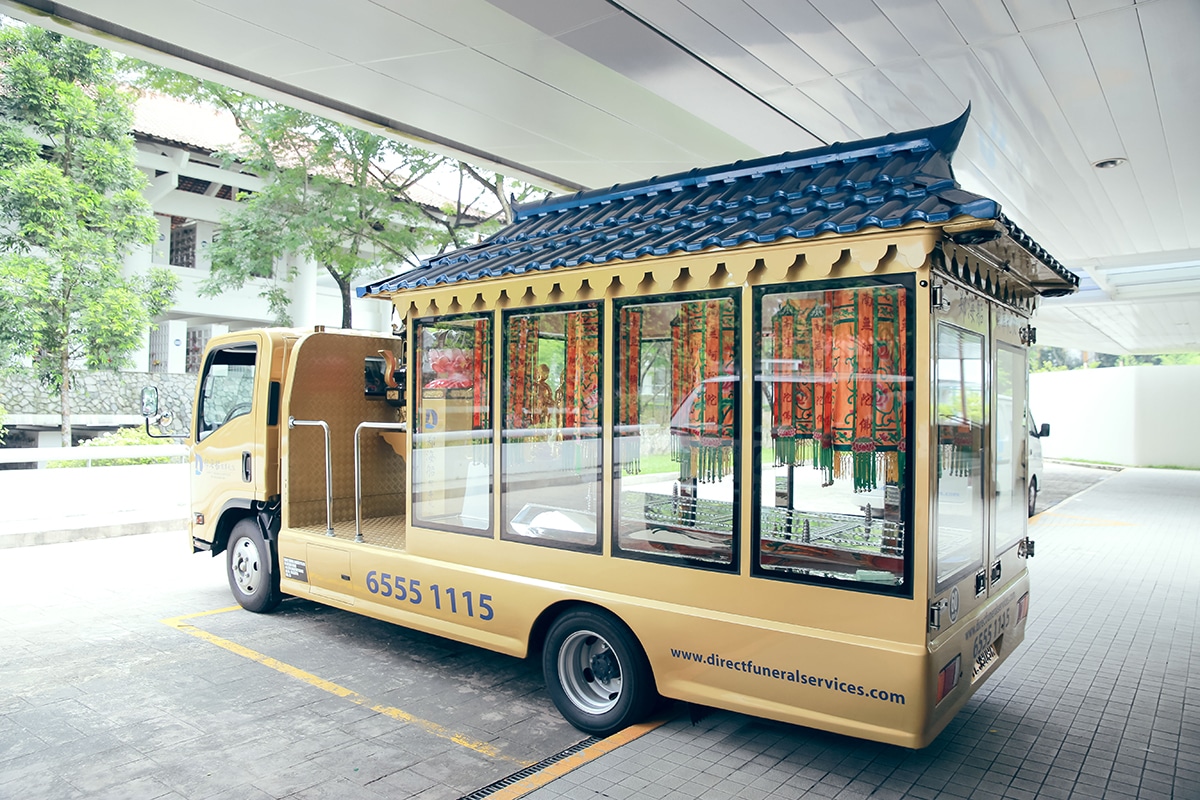 Dedicated Service Team
Guidance
Our funeral directors are passionate about helping families create meaningful and personalised funeral ceremonies. With warmth and sincerity, they will be there to guide you and your family during a difficult time. Using their experience and expertise, they strive to provide clarity on what is to be done and expected at every stage of your loved one's final farewell.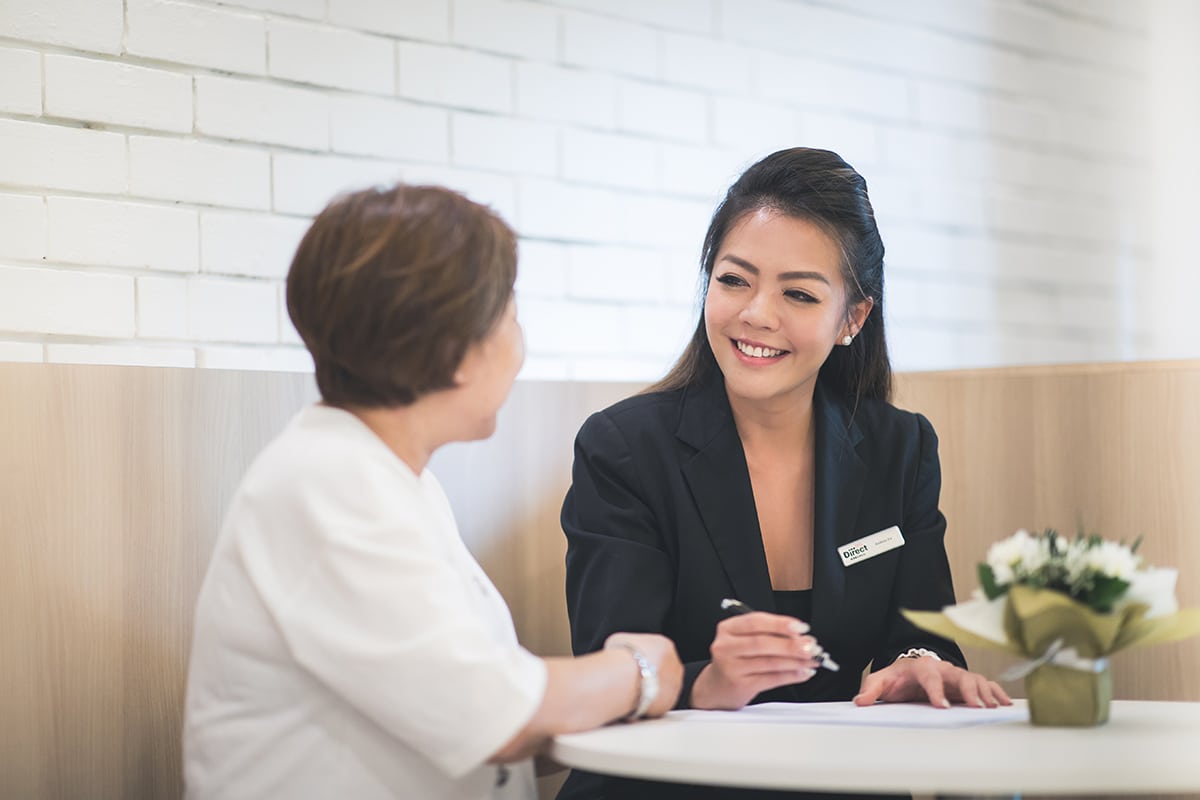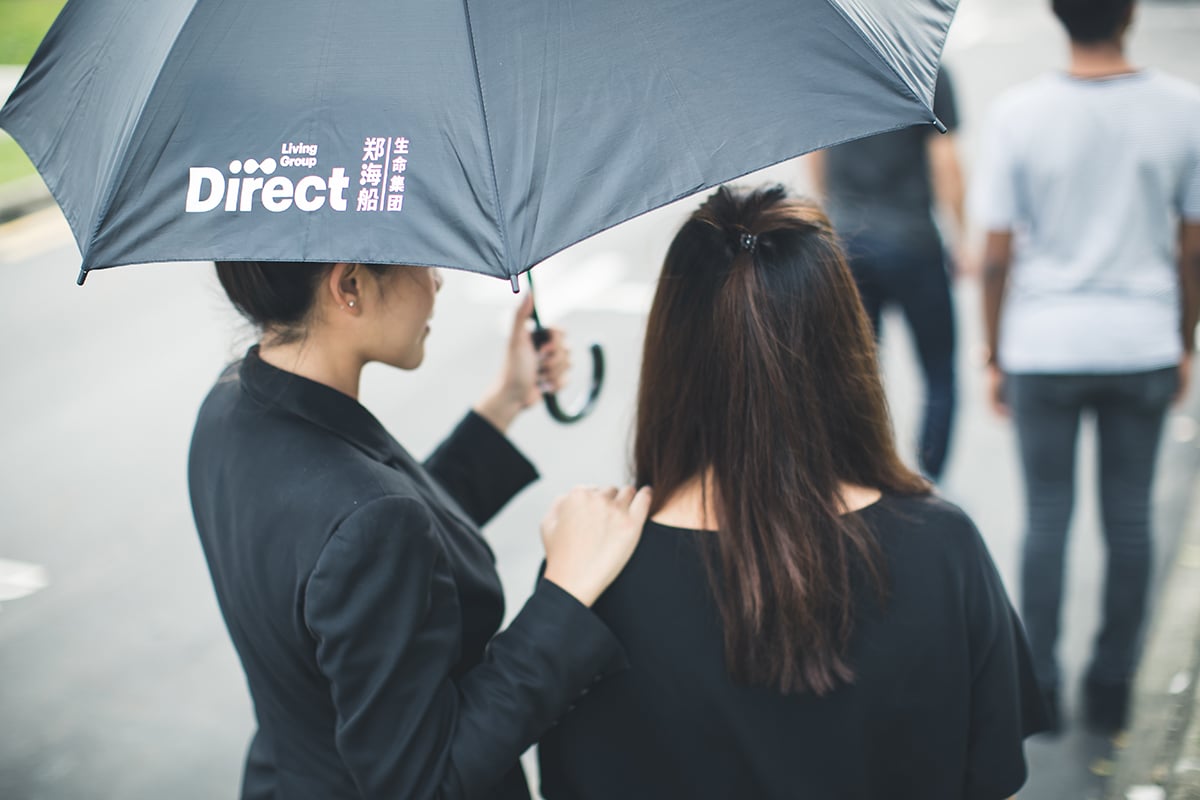 Embalming & Dressing
Our embalmers are professionally certified and use the latest tools of the trade that are sourced from the U.S., England, Australia, and New Zealand. Opting for embalming chemicals that are gentler on the skin, the team works with the aim of giving your loved one a more serene appearance.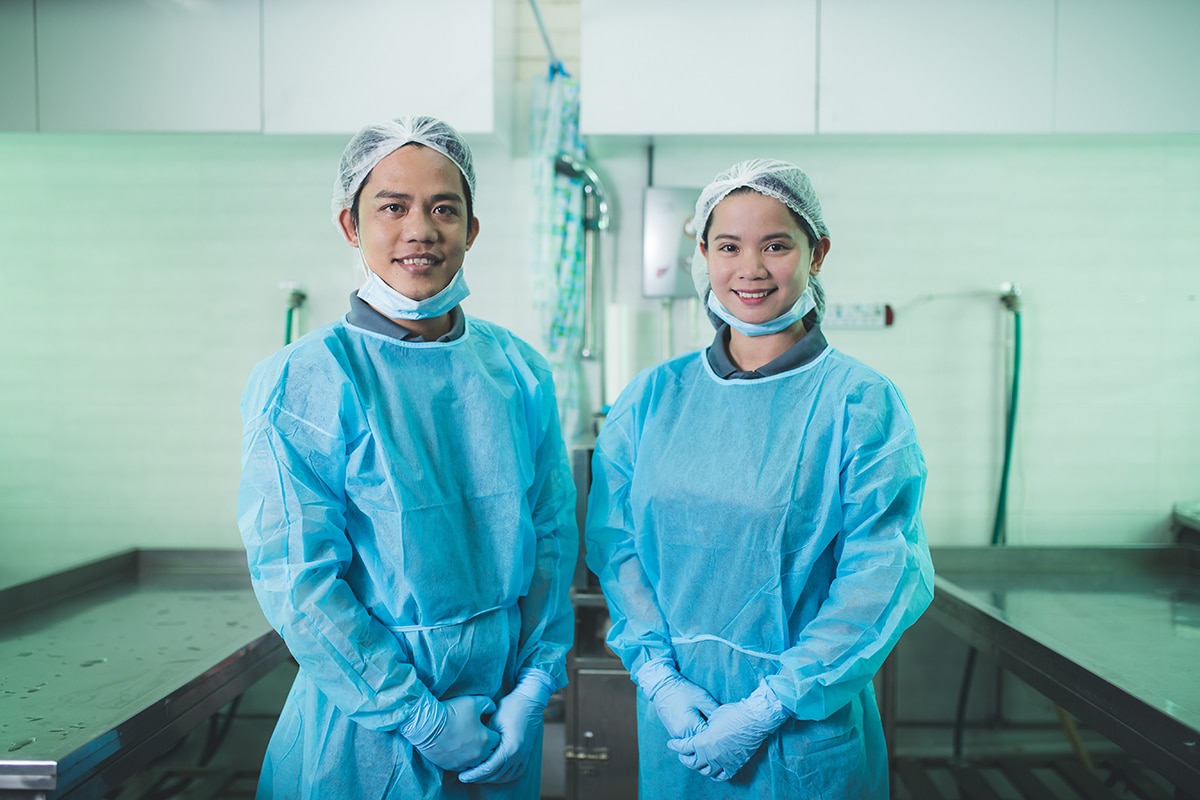 Emcee Services
We provide an extensive range of services to give your family peace of mind in a trying period. This includes a team of emcees who are trained to facilitate smooth, heartfelt funeral ceremonies. They will help you articulate what you would like to convey but are unable to as you grieve.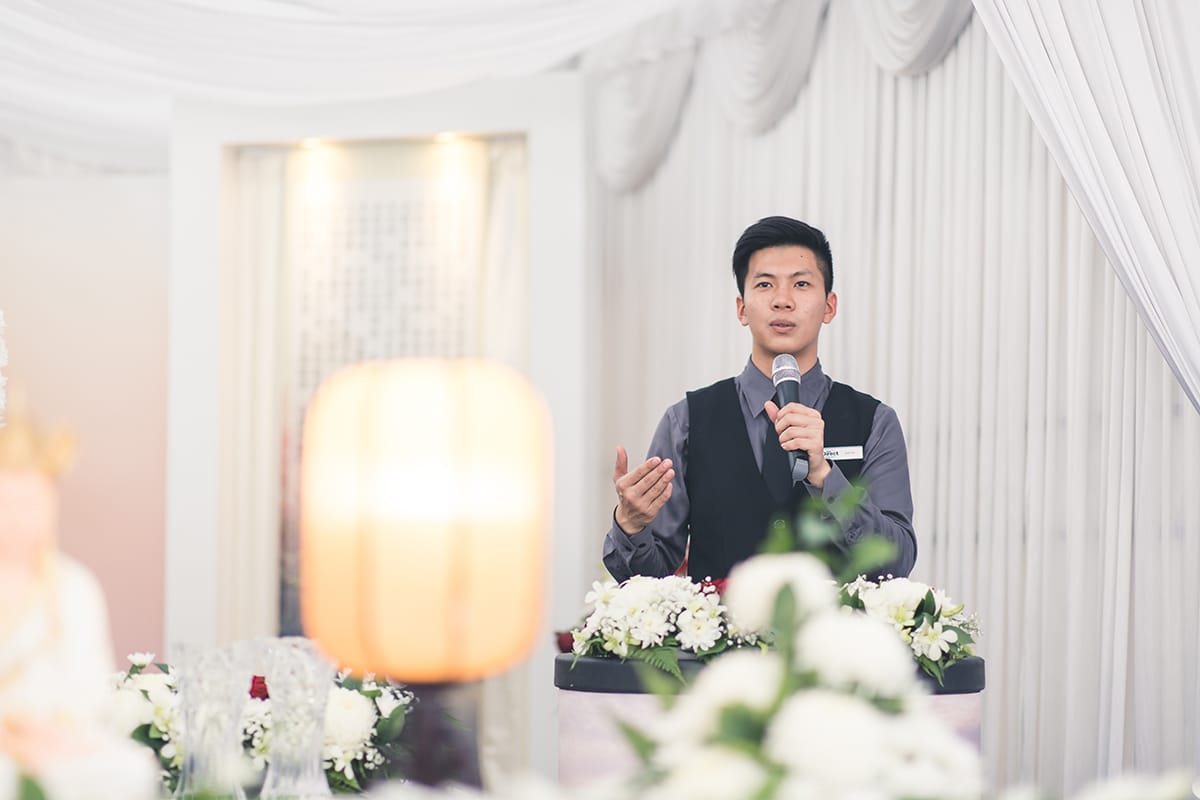 Waitering Services
Table-wait service is also available so that your guests are duly attended to. Other value-added services such as night vigil and daily cleaning can always be requested if you need additional support.
Ground Services
From dressing your loved one in a dignified manner to helping to ensure a peaceful send-off for your loved one, our operations and logistics crew members are committed to providing you with all the assistance you need.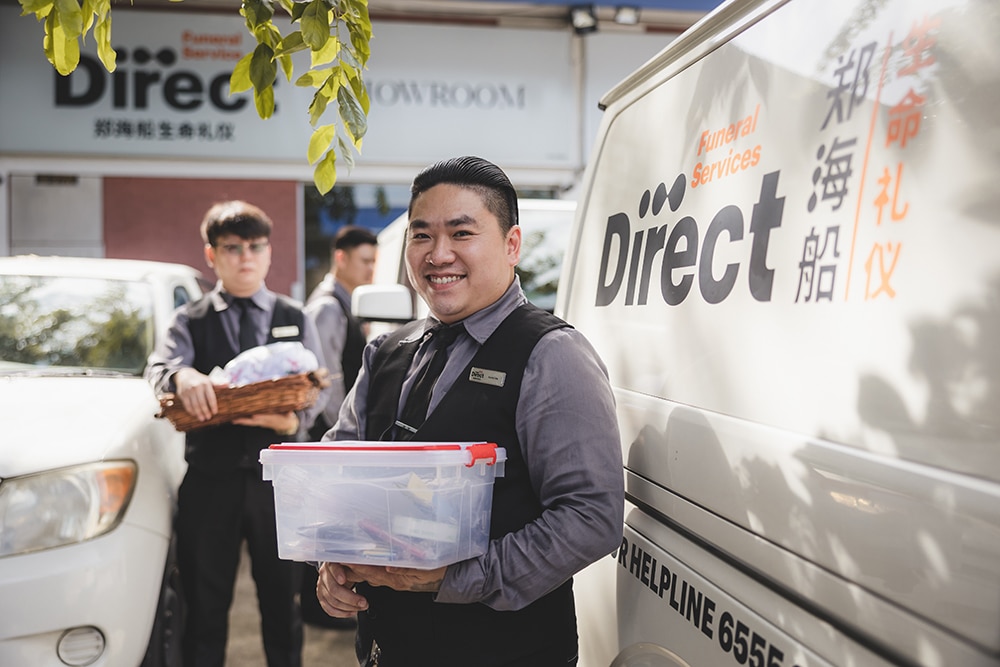 Funeral Wreaths
With more than 30 years of combined experience in floristry, there's no floral arrangement that's too complex for our team of florists. Using fresh blooms imported from across the globe, they add a warm and personal touch to your loved one's wake or funeral. Visit Flower Story to view some of the team's latest creations.
Burial, Cremation & Ash Arrangement
When it comes to afterlife options, you may be more familiar with traditional choices like burial, cremation, and the storing of one's ashes in a columbarium. At Direct, we will guide you to make the most informed decision and follow you through your loved one's final journey to the best of our abilities.
Here are all the available afterlife options in Singapore:
Post-funeral Services
Our services extend beyond the funeral day. Whether it's for your loved one's passing anniversary or remains relocation, our post-funeral services will meet your needs.
Repatriation
With over 30 years of experience in both inbound and outbound human remains repatriation, we know what it takes to send or bring your loved one safely back home. We are familiar with the regulations and documentation requirements of different countries, and we offer the following for a worry-free repatriation:
Round-the-clock dedicated service team to follow through the repatriation process
Professionally certified and experienced embalmers who will preserve your loved one for the duration of the transfer back home and for the funeral
Strong worldwide repatriation network
Booking of flight tickets and hotel accommodation for bereaved family members
Air-conditioned holding area with 24-hour camera surveillance for security
Grief Counselling
We understand that grief is a journey one is not meant to walk alone; and when a loved one passes, immense support is needed for the bereaved family members. At Direct, we are committed to serving not just your immediate funeral needs, but your heart needs as well. Led by psychotherapist Darren Cheng who's also Direct's CEO, our team of counsellors are with you every step of the way as you cope with the departure of a dear one.
Our Lead Counsellor
Darren holds a master's in counselling and a bachelor's in psychology, as well as a master trainer level certification in hypnotherapy. Before joining Direct, he ran a successful practice at the renowned Camden Medical Centre.
Darren is passionate about raising awareness on mental health care and has conducted talks for organisations including the Singapore Police Force, Institute of Mental Health, DBS Bank, United Overseas Bank, and many more. He also travels the island to give talks on the practical aspects of dealing with death. This series of talks is aptly titled Journey to the West. He believes that with a little nudge, everyone can be propelled in the right direction.
Taking his interest in psychology and counselling a step further, Darren wrote his first children's book based on his practice in 2010. Entitled A Bowl Full of Ice Cream, his book was sold islandwide in bookstores such as Borders, MPH, Popular, and Kinokuniya. He has since gone on to author a couple more books on bereavement to help children and parents alike go through this tough time.
Take a read at the overviews of his books. For purchase, please visit here.
Books for Sale
A Bowl Full of Ice Cream
A Bowl Full of Ice Cream is a collection of 18 fascinating and delightful short stories designed to inspire change and motivate excellence in children. Develop your child's creativity and imagination through these stories, and discover how to solve problems.
Find out what important lessons Hector the hydra, Tailor Tail, and Lily Lye learned. Join Pam the bird as she goes on a quest to find her voice and take a walk with Fiona Greenfingers in a magical forest. Watch as Wendy stirs up a tornado and Fo floats in a bubble. Sail the high seas with Peggy the pirate, dive underwater with little Grum, and fly up into the sky with brave Lucy. Come and listen to Uncle Dino tell all these stories and more!
Retail Price: $25
Last Wishes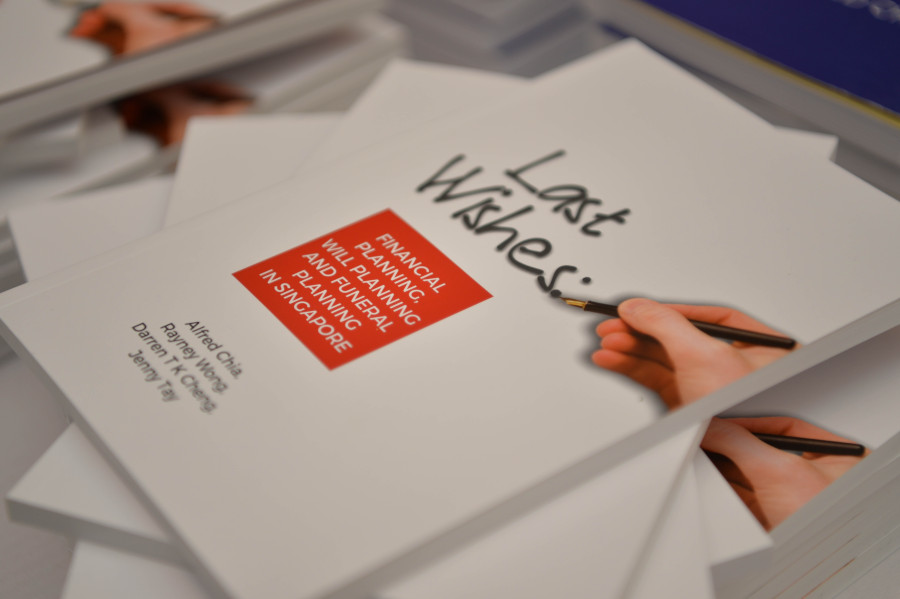 Written by a financial consultant, a lawyer, and two funeral directors (Darren and our managing director Jenny Tay), Last Wishes will set you thinking about life's final journey and how you can leave a legacy beyond the days when you are gone. This book will show you that death does not have to be traumatic for your loved ones. Instead, it can be a celebration of life–of your life.
Retail Price: $25
Where Did Grandpa Go?
Where Did Grandpa Go? was written for the child in all of us. In this simple and short story, a loving grandfather shares with his grandson what may happen when his time is up. Co-written by Darren and his journalist friend Andre Frois, this book was inspired by the most common question that little children ask at their grandparents' wakes: "Where did grandpa/grandma go?".
Retail Price: $18
I Remember Grandma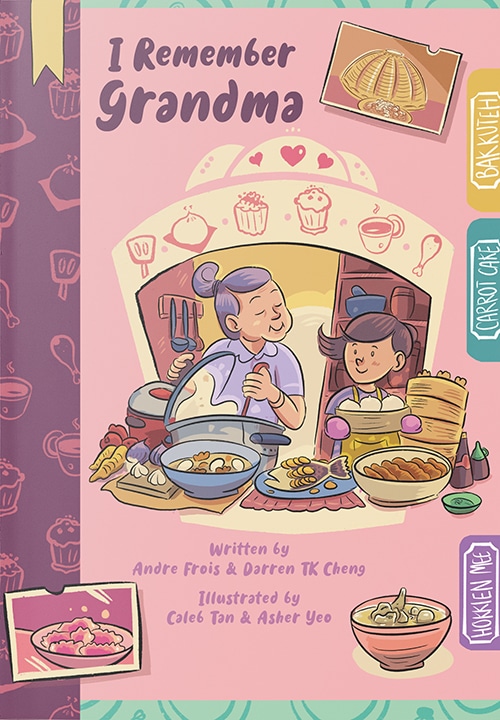 I Remember Grandma is dedicated to those of us missing that special someone in our lives. For the girl in this story, grandma lives on through the family recipes that were passed down to her. This book pays tribute to the loving grandmothers who often cooked every dish from scratch at home, toiling in the kitchen to bring us soulful tastes that only they can create.
Retail Price: $18