Why flowers are used at funerals
For centuries, flowers have been used at wakes and funerals all over the world. Back in a time when embalming wasn't yet a common practice, it was said that funeral flowers served a practical purpose: to mask the smell of bodies. Today, flowers remain a regular sight at funerals as a means of expression. They help families show their love for a dear one who is no longer around. And for guests, gifting flowers is a straightforward way to convey their deepest sympathy to a bereaved relative or friend. What's more, flowers lend a warm, gentle, and aesthetic touch to funerals, which is helpful in balancing out the sombre atmosphere while adding dignity to the occasion.
But with the variety of flowers available, which ones should you choose? Below are some appropriate funeral flowers for a Christian or Catholic funeral to give you a general idea. 
Carnations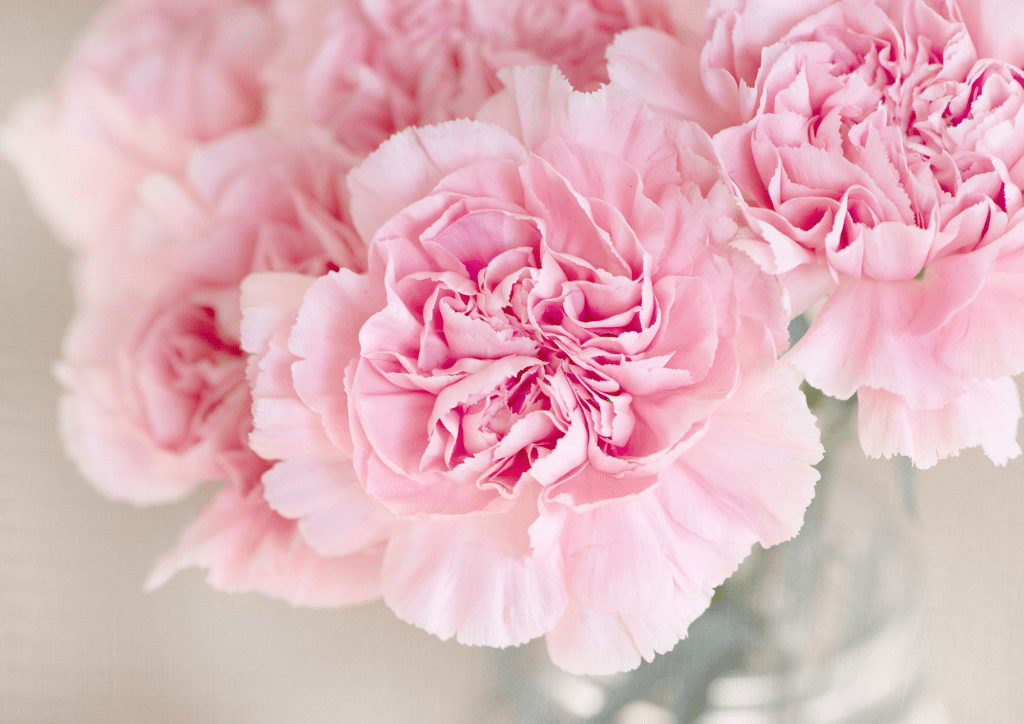 Carnations are long-lasting, fragrant, and come in different colours, each bearing a different meaning. Pink carnations represent gratitude and remembrance, and may be a particularly good choice for a Catholic funeral as it's believed that they were created from Virgin Mary's tears. White carnations, on the other hand, signify purity and innocence. Associated with peace, white is also the preferred colour scheme for Christian and Catholic funerals.
Lilies
Lilies, especially white ones, are commonly seen at Christian and Catholic funerals for the reason mentioned above. In terms of floriography (or the language of flowers), white lilies symbolise the rejuvenation of the soul, making it an even more meaningful choice when used to honour a loved one who has passed away.
Roses
Roses are one of the most traditional funeral flowers. Red roses convey feelings of love and respect. Like white carnations, white roses are the ultimate representation of purity and innocence. Another variation, yellow roses can be given to a departed friend to symbolise friendship.
Chrysanthemums
In many countries, chrysanthemums are associated with death and mourning. Similarly in Singapore, you'll often see funeral events adorned with these hardy flowers. Beyond its symbolic meaning, the chrysanthemum flower boasts an exquisite appearance, making it an ideal decorative bloom for wakes and funerals.
The best funeral flower choice
This custom funeral floral arrangement by Direct features a variety of blossoms including rose, eustoma, lily, phalaenopsis, hydrangea, cymbidium, and delphinium.
What we've listed in this article are just some of the more popular funeral flowers for a Christian or Catholic farewell. However, the best and easiest choice would be your loved one's favourite bloom or colour, to make it a unique celebration of their life. At Direct Funeral Services, our skilled in-house florists are able to work with you on your desired floral arrangement for your loved one's final journey. Speak with us about your preference and we'll be more than ready to assist you.