Heritage, Vision & Mission
Management Team
Direct Life Foundation
Recognition
Public Education
Testimonials
Heritage, Vision & Mission
Heritage
Since its founding by Roland Tay in the 1980s, Direct Funeral Services (DFS) has become a leading household brand in the death-care industry, providing modern, bespoke end-of-life services to all those in times of need. Apart from delivering quality products and services for both the living and the deceased, DFS aspires to raise awareness about pre-death planning by inculcating the concept of filial piety to younger generations.
Founder's Vision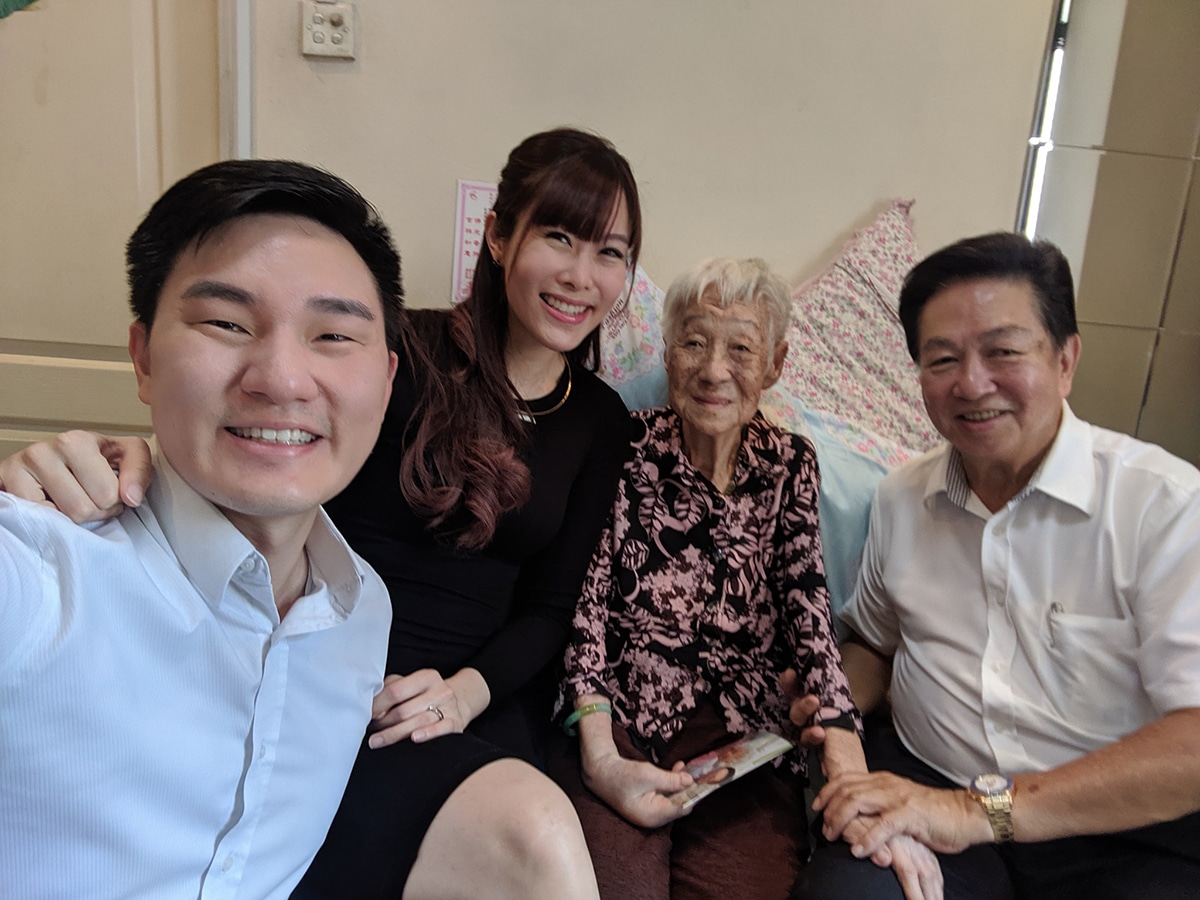 With over 35 years of experience, industry veteran Roland Tay is best known to the public for his acts of kindness and willingness to go above and beyond the call-of-duty to provide pro bono services to the less fortunate. His tireless dedication and sincerity stems from his belief that, rich or poor, everyone deserves a dignified farewell.
Mission
Leading generations to find a peace-of-heart at life's end.
Whatever I can help to do, I will help. I will go forward and help sincerely. I treat my clients like my own family members.
Roland Tay
Management Team
(L to R: Darren Cheng – CEO. Jenny Tay – Managing Director, Roland Tay – Founder)
Since taking over the business in 2014, Darren Cheng and Jenny Tay have continued to modernise and innovate DFS's services while being respectful of traditions.
They have helped the company achieve ISO 9001:2015 from the prestigious service audit company, Guardian Independent Certification, for its service standards — the first and only funeral company in Singapore to be awarded this ISO award.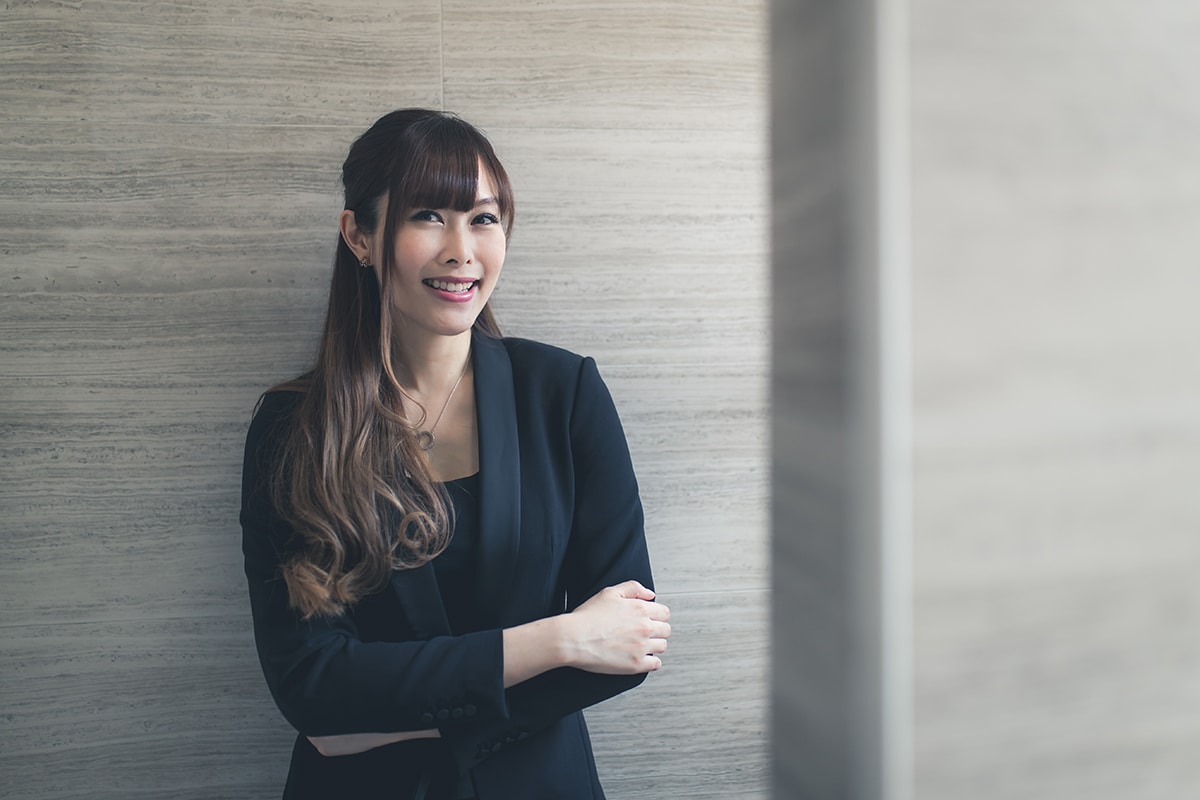 We hope to convince people that death should not be seen as a taboo topic, but rather, one of life's final event, that should be carefully planned for.
Jenny Tay, Managing Director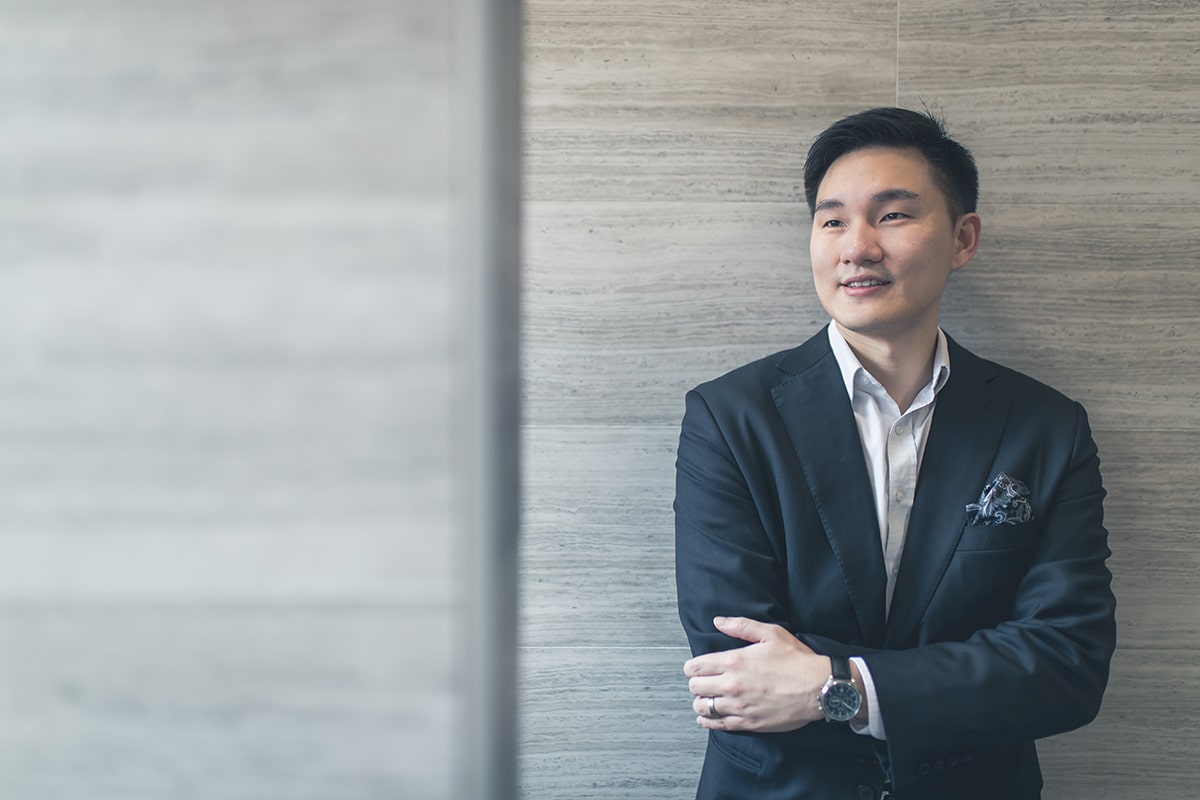 We strongly believe that every one has a story to tell and wants to seek out meaningful ways to honour their memories.
Darren Cheng, CEO
Direct Life Foundation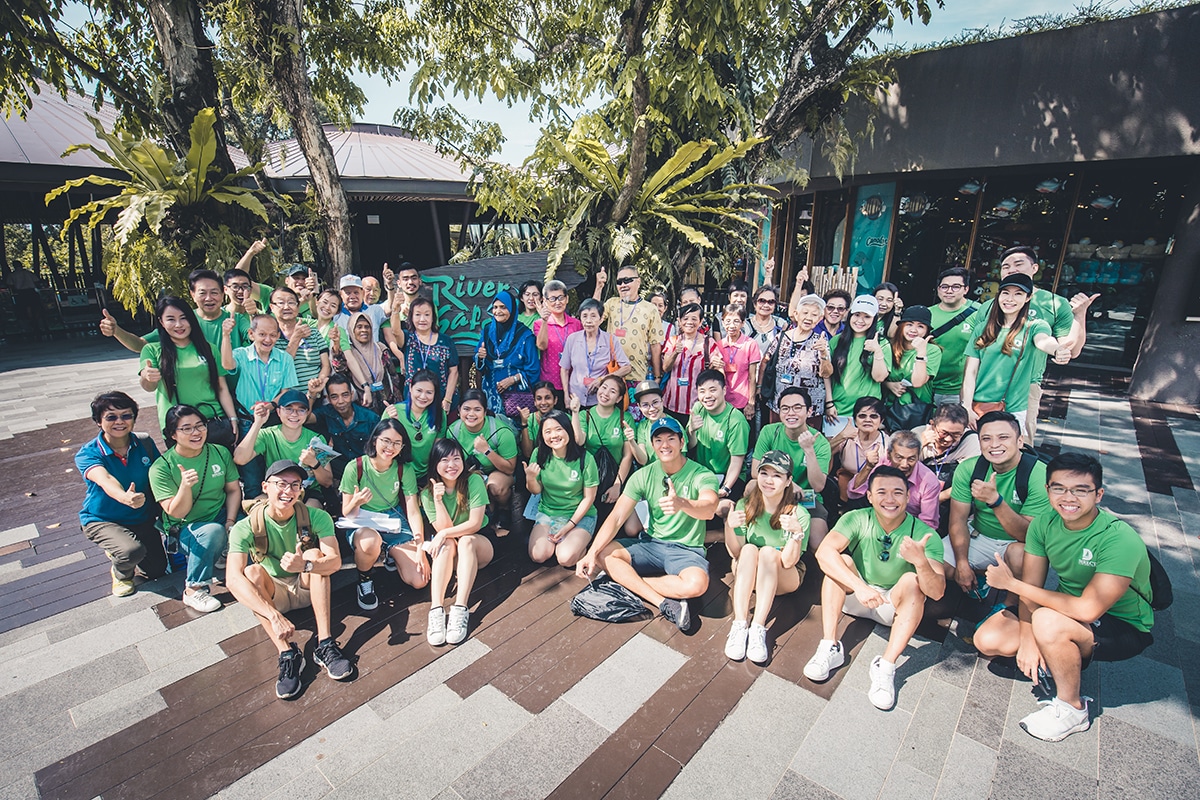 Direct Life Foundation is an organisation that aims to better the quality of people's lives through education, interactive activities and charitable efforts. Join us as we integrate the aged and underprivileged into the community through our quarterly events. Visit http://directlifefoundation.com/volunteer/ if you want to spread some love today!
Providing emotional support and pro bono funerals for those in need will always be part of the company's way of giving back to society.
Megan, Volunteer
Giving Back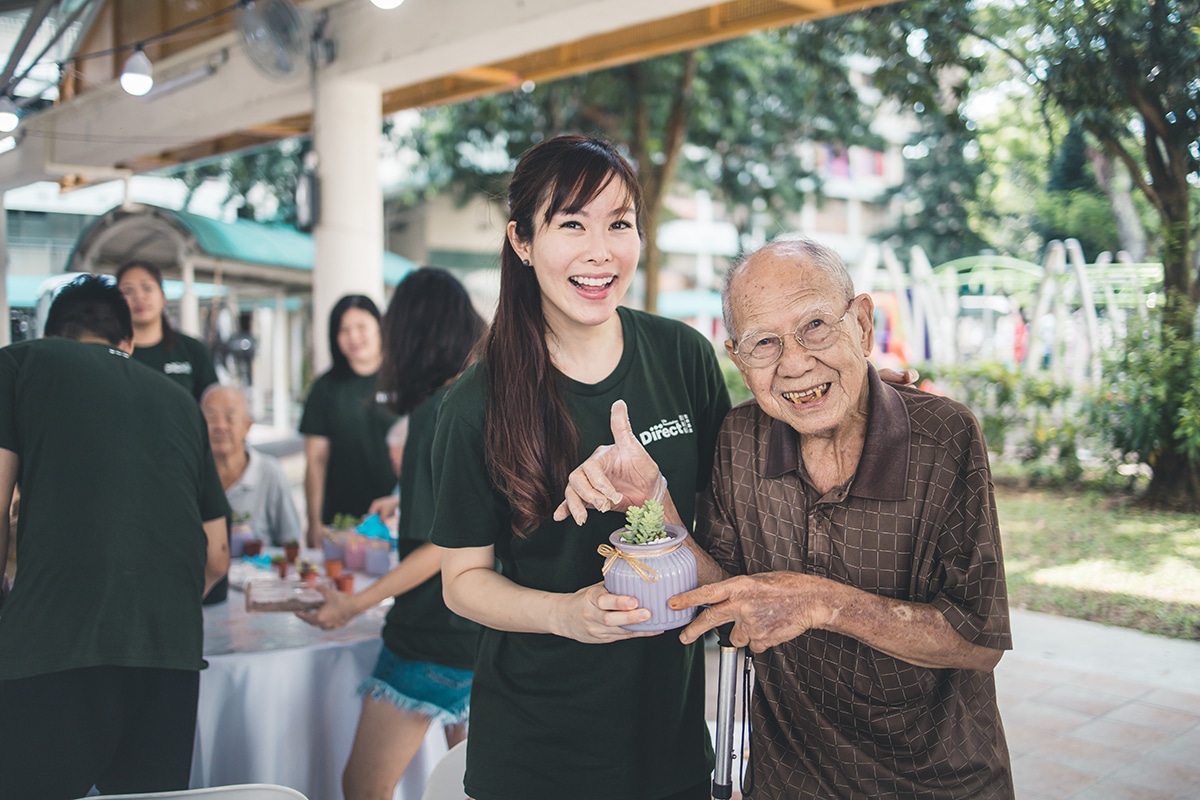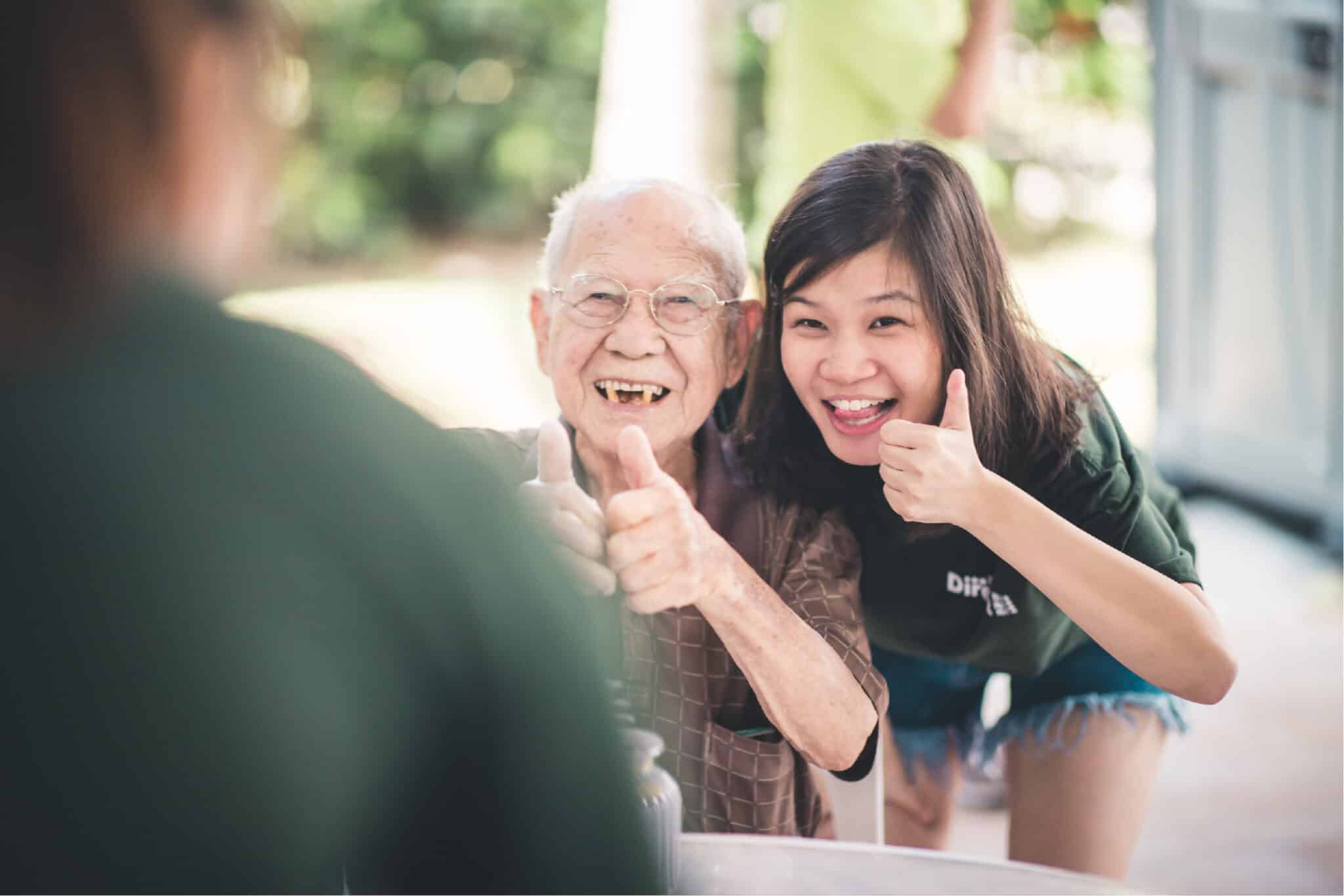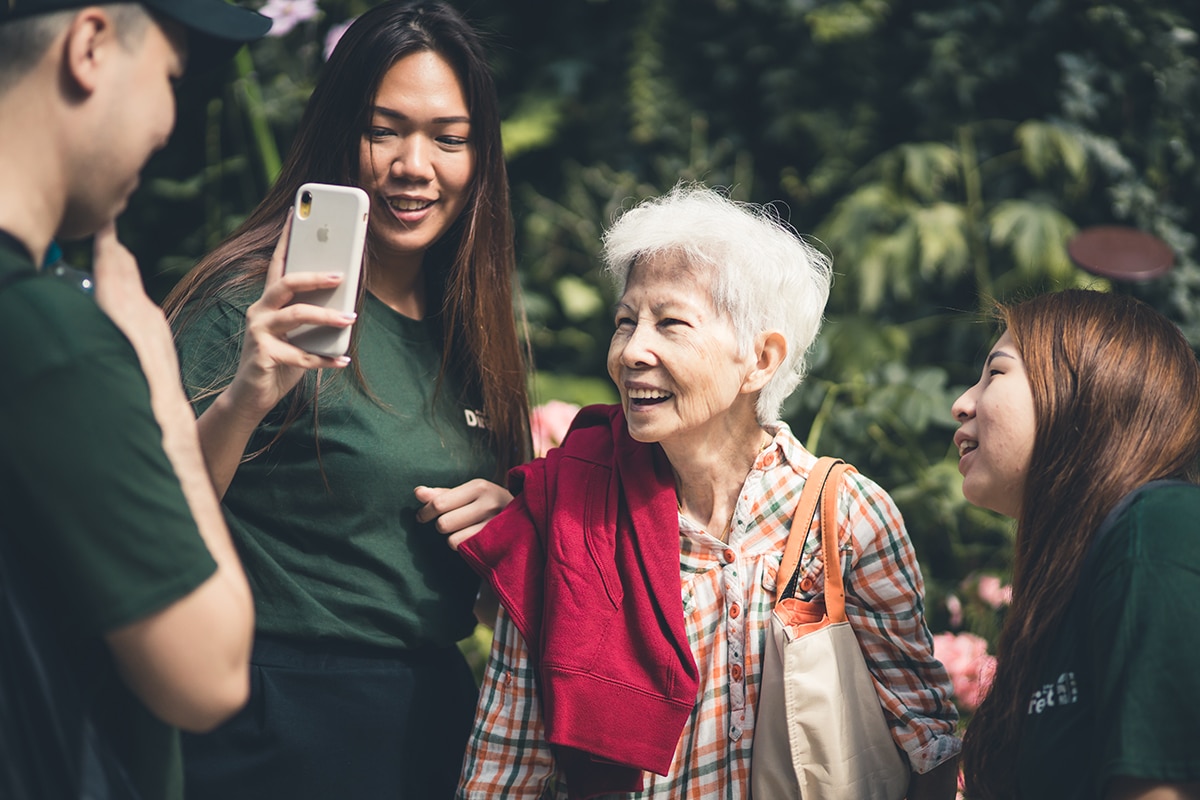 Helping others with a sincere heart comes naturally for our founder, Mr Roland Tay and this DNA of his has been passed down to the management and staff. Seeing how he serves and helps the destitute restlessly through the years has had a strong ripple effect on all at Direct Funeral Services. By providing emotional support and pro bono funerals for those in need will always be part of the company's way of giving back to society.
Recognition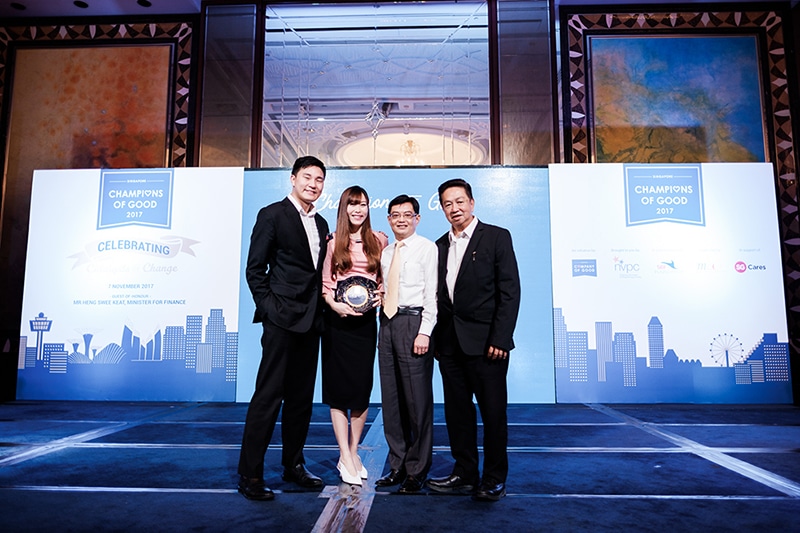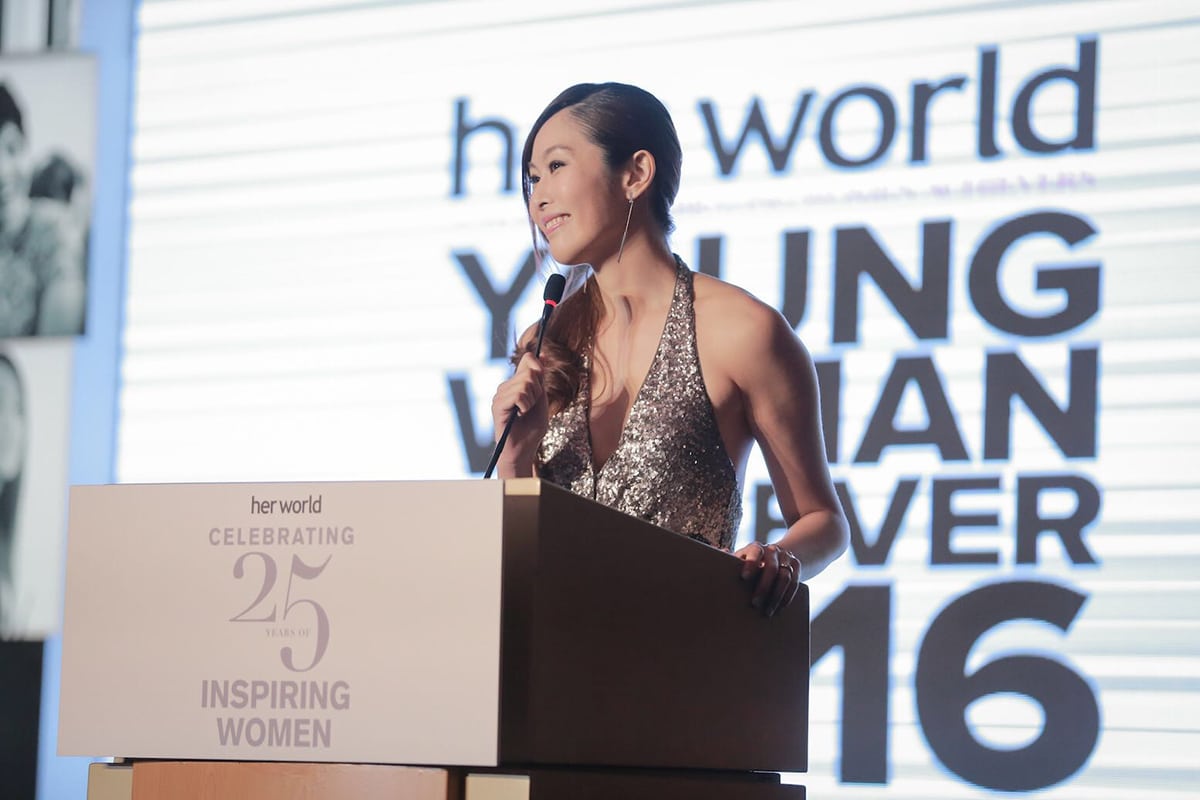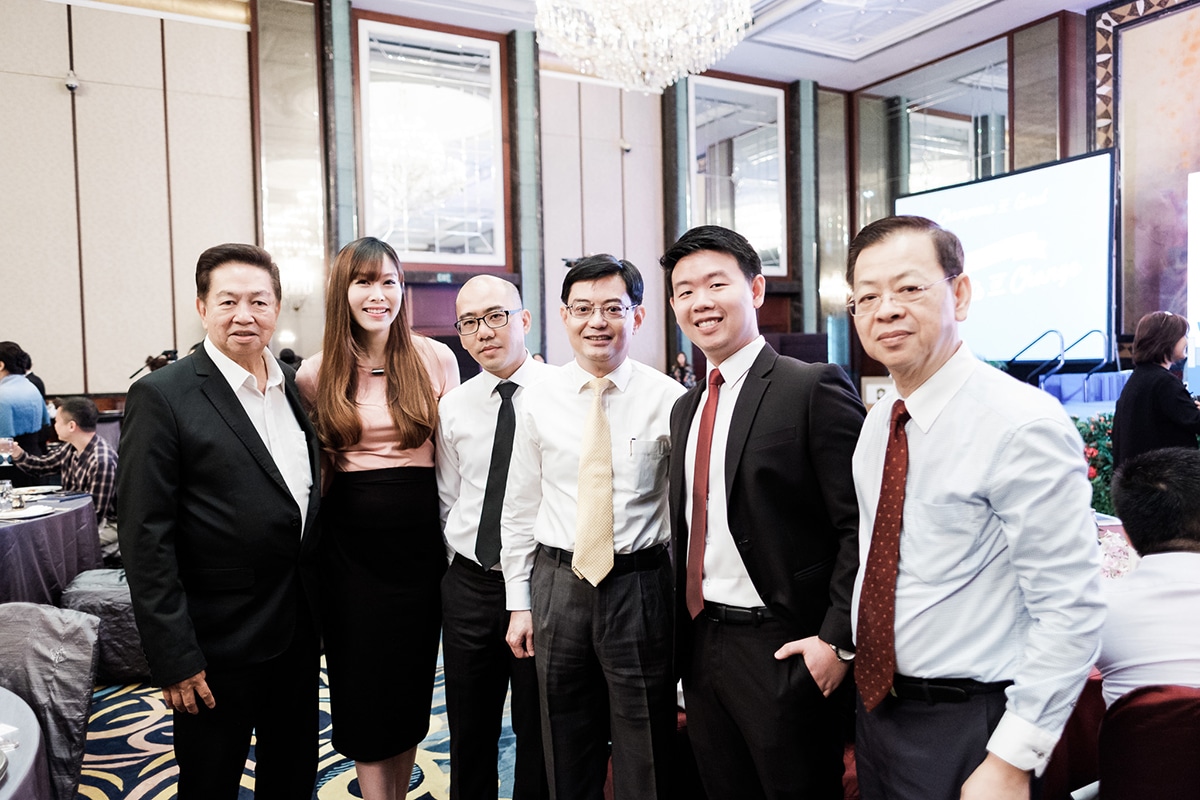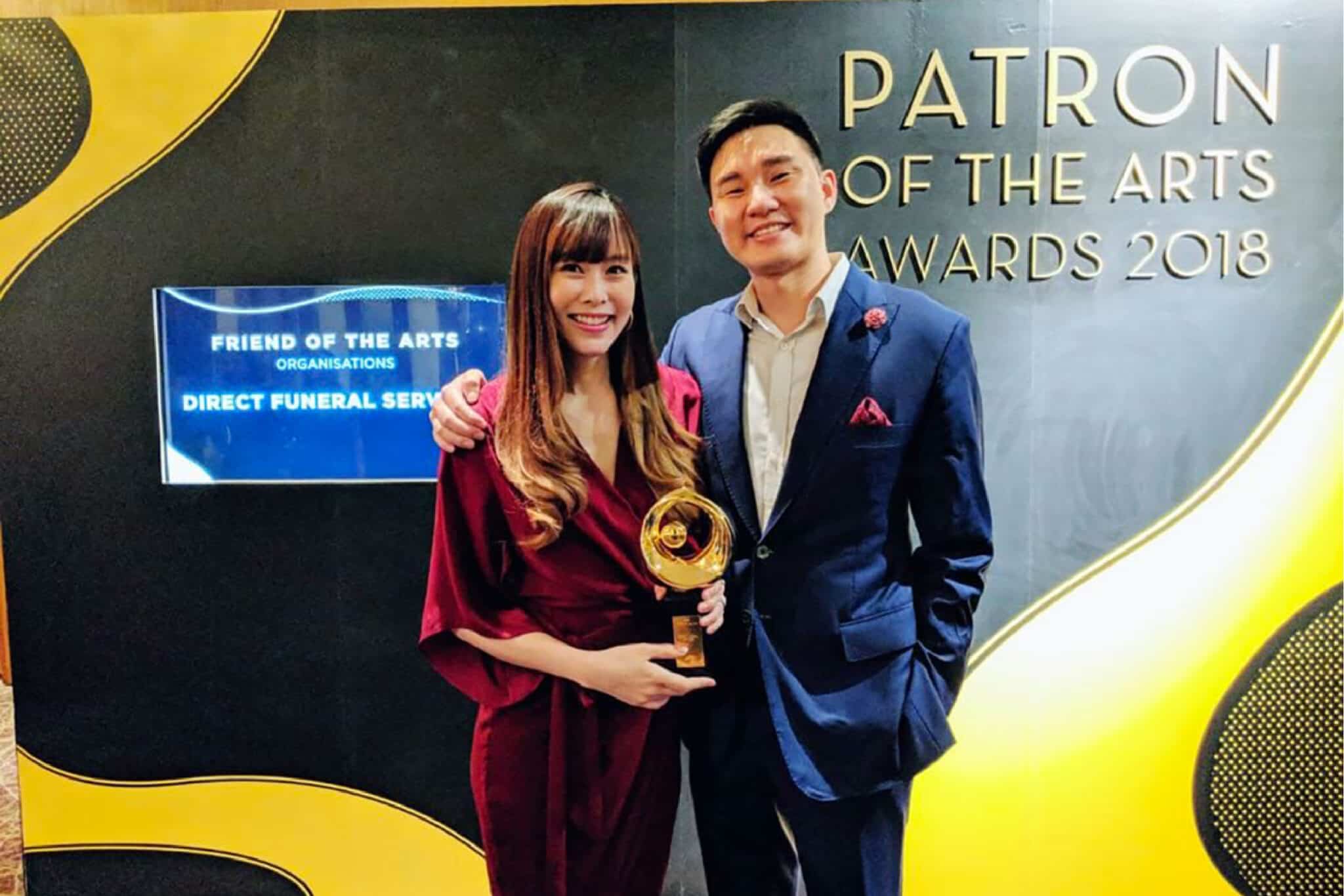 Awards
ISO 9001
ISO 9001 is implemented by both businesses and public sector organisations in more than 170 countries. ISO 9001 is an international standard on Quality Management Systems based on the following quality management principles:
Customer focus
Leadership
Engagement of People
Process approach
Improvement
Evidence-based decision-making
Relationship management
Direct funeral Services is one of the first, if not only, funeral company in Singapore to have been awarded an ISO certificate.
---
Singapore Brands
---
The New Entrepreneur of the Year Award, 2016
---
Champions of Good, 2017
Champions of Good is a national recognition under the Company of Good, initiated to encourage companies to give and build a City of Good, Singapore. It recognises organisations that are exemplary in their corporate giving efforts.
In 2017, Direct Funeral Services was one of the Champions of Good and to date, are continually recognised for our efforts in striving towards the City of Good. Our founder, Roland, has been an inspiration and moving forward, we will continue to be role models for other corporations. We can all do our part, big and small efforts to make this city a better place for all.
---
Memberships
The Association of Funeral Directors Singapore
The Association of Funeral Directors Singapore (AFD) comprises of reputable funeral homes from Singapore and is officially recognised by the National Environment Agency.
AFD aims to promote high standards of service to end of life events and all AFD members are bound by a strict Code of Conduct.The Code gives reassurance to grieving families that sincere and quality services will be provided.
---
NFDA
NFDA is the world's leading and largest funeral service association, serving more than 20,000 individual members who represent nearly 11,000 funeral homes in the United States and 49 countries around the world. NFDA is the trusted leader, beacon for ethics and the strongest advocate for the profession. NFDA is the association of choice because it offers funeral professionals comprehensive educational resources, tools to manage successful businesses, guidance to become pillars in their communities and the expertise to foster future generations of funeral professionals. NFDA is headquartered in Brookfield, Wis., and has an office in Washington, D.C.
---
Singapore National Employers Federation (SNEF)
The Singapore National Employers Federation (SNEF) is a trade union of employers. Our mission is to advance tripartism and enhance labour market flexibility to enable employers to implement responsible employment practices. SNEF has a membership of over 3,000 companies with a combined workforce of over 750,000.
Public Education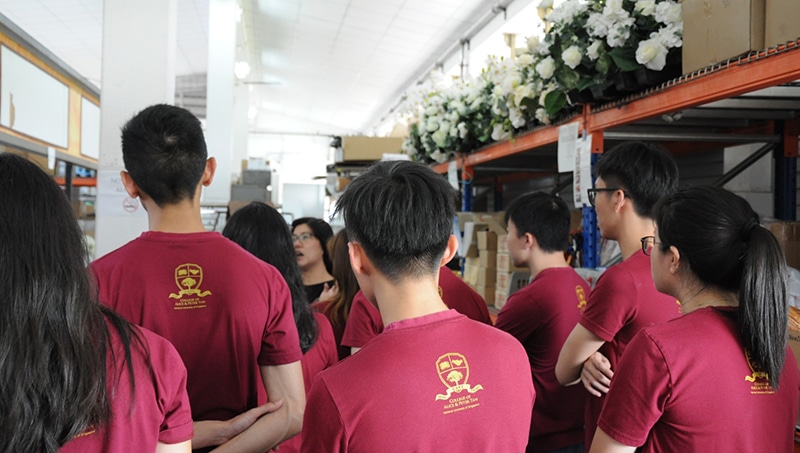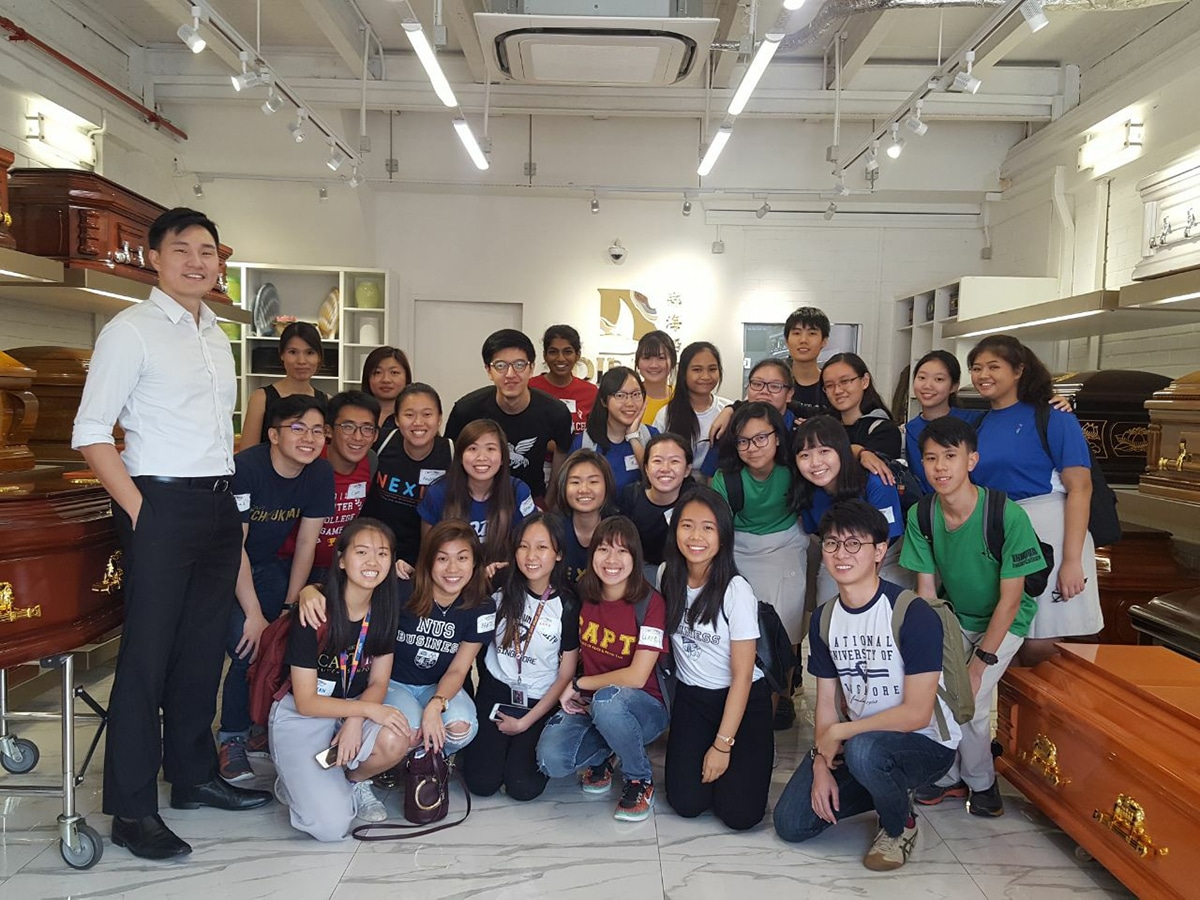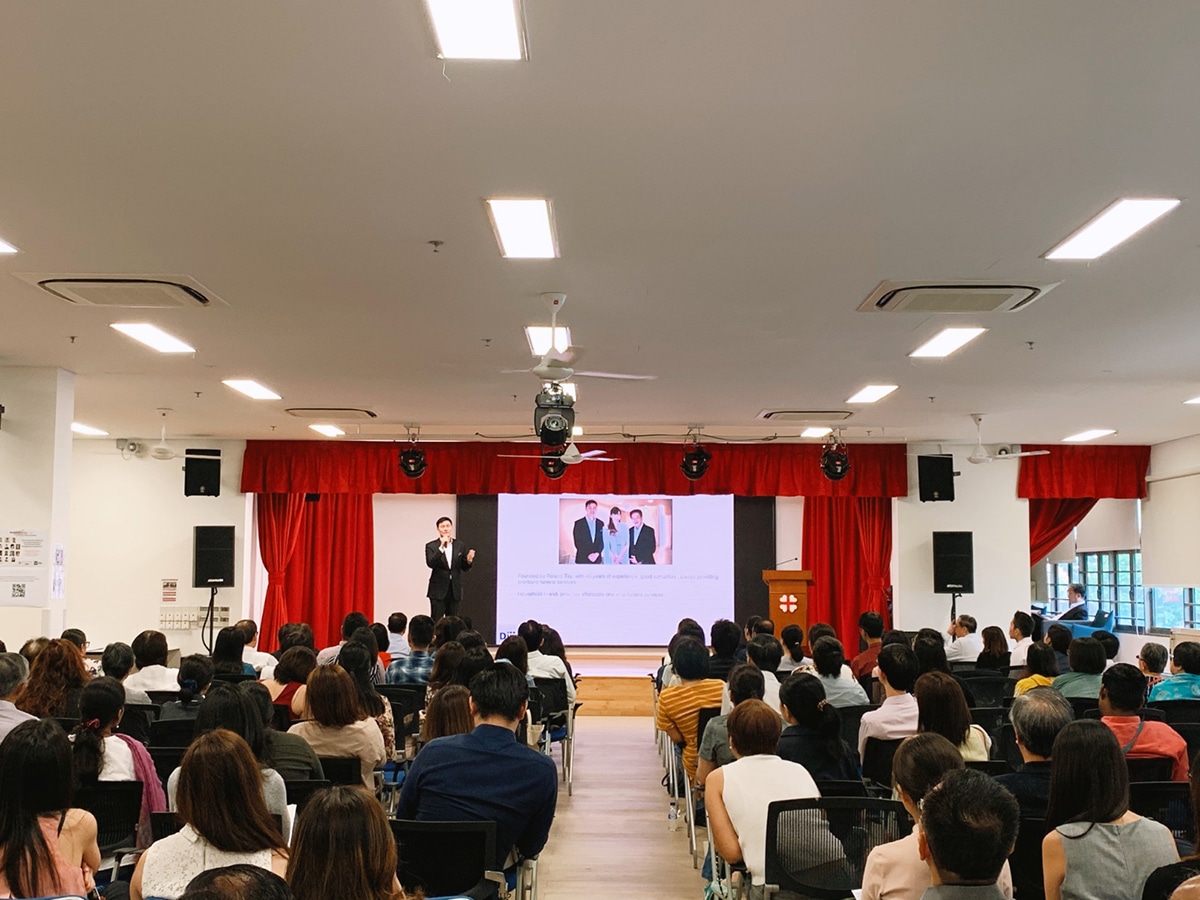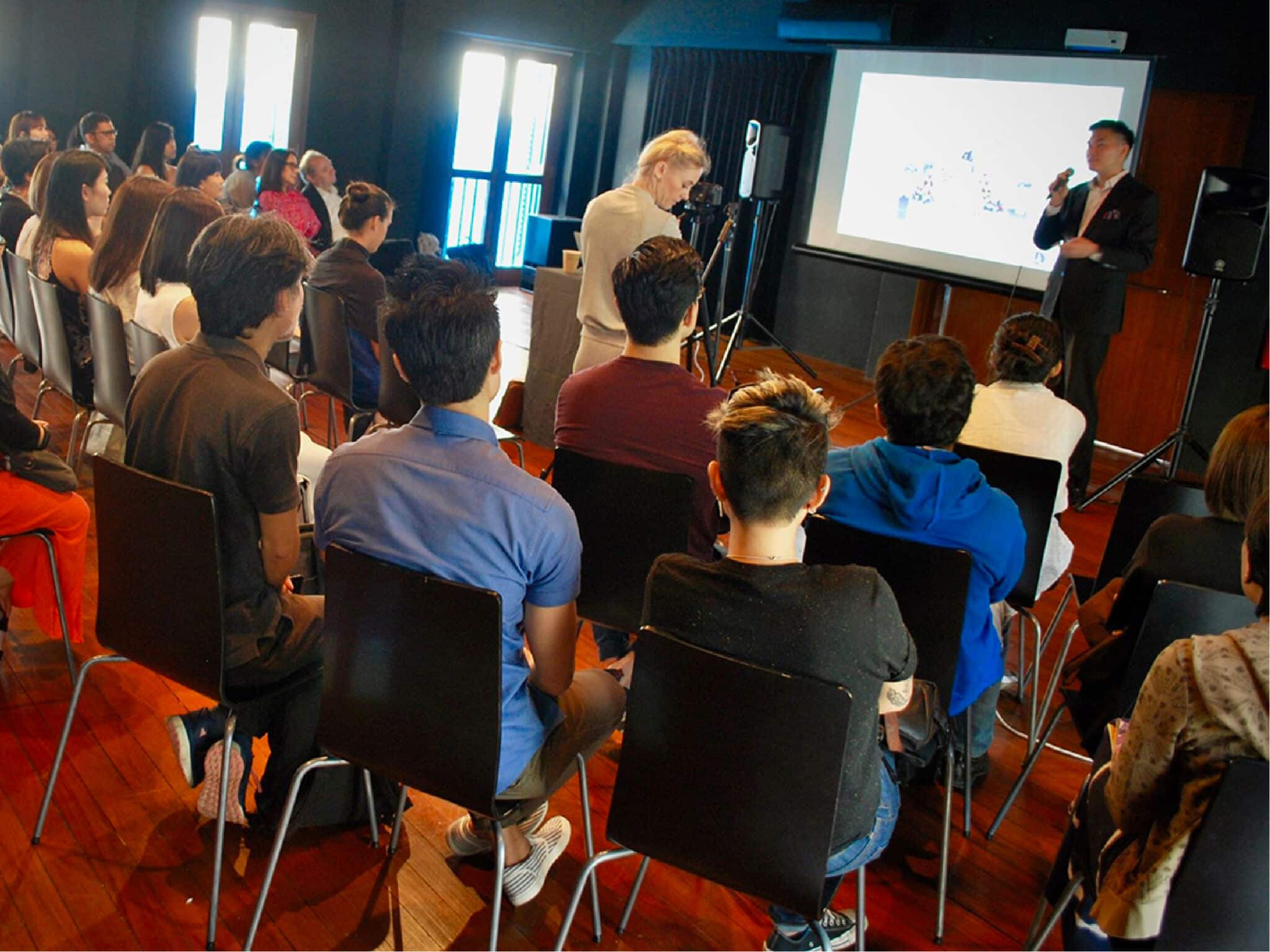 We regularly give talks about funeral planning, how we helped to transform the funeral business as well as the topic of grief. Do contact us if you wish to explore topics for collaboration.
Talks on Pre-Planning / Funerary Customs
Prudential
AIA
Great Eastern
NUH
SGH
CGH
TTSH
Alzheimer's Disease Association for Caretakers
Singapore Chinese Chamber of Commerce
St Luke's Hospital
NUS
Where Did Grandpa Go
Bringing Life to Death, Disrupting the Death Industry
TEDx
NTU
Ministry of Health
Singhealth Group
Creative Mornings
Singcapital Group
HER Entrepreneur Summit
ASEAN Forum on Women Economic Empowerment
SMU
Giving back
Contact us at info@directfuneral.com.sg if you want to find out more about our talks.
Testimonials
Words of encouragement from families whom we have served and helped.
Click to view in full size
Dear team at Direct Funeral, Our heartfelt thanks and appreciation for the exceptional service during our recent bereavement. Thank you for your support and expert advice before and during the wake and funeral. Your team was wonderful — from pre-planning and following up about the pre-planning (the level of detail was quite amazing) to when we actually had to SOS you guys on the day of dad's passing, right down to the funeral. Thank you for following up so closely with us. Kudos to the case managers who really went above and beyond their call of duty. They really took note of what we liked and wanted and made it all happen.
Your team helped us give dad a sending off that he would have been proud of and we couldn't have done that without you. You guys weren't just service providers; you were our friend in our moment of need. Thank you, really, from the bottom of our hearts.
My sincere gratitude, Grace Lam-Thomas
---
Dear Direct Funeral, I just wanted to second what Grace said. You and your team have been a real blessing in a time of sorrow. Your team members were compassionate and professional in their work, and guided us through what would have otherwise been a bewildering time for us. Thank you for that. Special mentions to the case managers, who truly are a credit to your organization.
I had a moment during the wake when my eyes fell upon your motto. Your team truly lived up to it, to help my father "leave with dignity". We deeply appreciate all the help you have given us.
Karen Lam Director, Curriculum and Research
---
I am Jenny who engaged Direct Funeral for my mom's recent passing on. I would like to thank the team for their great service. The entire event was systematically organised, in a timely manner. All our needs are fully taken care off and we were impressed with their responsiveness throughout.
Special thanks go to the case manager who displayed great responsibilities and sensitivity in catering to our needs. Many thanks.
From: Jenny, Edgefield
---
Just to let you know that we are happy with your company's services. Although we picked the cheapest package with some upgrades, we did not expect that the funeral was done in a very thoughtful and comprehensive manner. Definitely will recommend your services in the future.
From: Joy
---
Dear Mr. Roland Tay, I'm greatly impressed with the awesome team that was assigned to take care of the recent demise of my good friend's father Mr. Loh Ah Peng and their family. The wake was held at Mount Vernon Sanctuary, Grace Hall on 24/11/2016 till 27/11/2016.
The entire team spared no effort in ensuring all guests and mourners are well taken care of. The emcee was truly remarkable with this speech that touched everyone's hearts. And I am glad to see Mr. Roland Tay personally making a visit to the final farewell to the demised and their family. We all are truly touched by it. On behalf of my good friend Ms. Sharon Loh, family and myself, we are very thankful and grateful to have Mr. Roland Tay and his team for this memorial event of our lives. Keep up the good work! Thank you all very much. Many thanks.
From: Tan K S
---
Hi there, on the 8th of Dec, 2016, I engaged your services with a funeral director assigned. Upon meeting, she explained clearly the different packages with its costings and the procedures on how the wake is conducted. My mum has certain requests regarding the coffin and she is able to fulfil it. Throughout the 3-days wake, we have been in constant contact through WhatsApp. However, due to her sore throat, we could not talk through the phone. As I am IT-savvy, communication through texting is alright with me. However, for my mum who is uneducated, she would prefer to see the funeral director daily to ask questions or talk through the phone to clarify some stuff. When she was at the wake, she demonstrated great empathy by comforting my mum and assuring that things are well taken care of. In all, the funeral director has done a professional job. She has taken care of every detail that we have concerns with from the start to the end. On the last day, there is one event that sticks out. We are told to prepare 7 red packets for the helpers. In the end, only 5 were used as I was told 2 were late. To me, this shows the high standard of services you are offering to your clients.
With this, I would like to end by saying I would recommend my relatives and friends to use Direct Funeral should the need arises.
From: Martin
---
To Direct Funeral, My family and I would like to thank you for delivering great services throughout our bereavement and also not forgetting to mention our case manager whom has guided us closely. Our choice for Direct Funeral has indeed given us a peace of mind during our most difficult time of losing our beloved eldest brother.
Thank You once again for the Friendly and Professional Services rendered.
Warmest Regards, Desmond Tay
---
Hi Jenny, my family would like to thank you and your team for guiding us through this tough time. We appreciate the professionalism and effort from your team, especially our case manager who has met all my grandma's last minute requests. We are glad that at the end of the day she was happy with the arrangements. Sunny really went out of the way to get things done and we can't be more thankful.
Our guests also feedback that the service is top notch… your staff are always on the ball and very alert. We are most certainly glad to have chosen Direct Funeral. Thank you once again!! Thank you to the team that has helped out! The credit goes to all of you 🙂 Jia you
From: Joo Chiat family
---
Direct Funeral Services are really professional, and they did their utmost to ensure that the funeral proceedings were as smooth as possible. Their dedication to their work helped make the whole experience a whole lot bearable.
With my grandpa in their hands for the embalming, my family and I felt more reassured.
---
Very professional and dedicated staff who made me feel very assured to leave everything to them throughout and made this period a lot more bearable. Night service crew were very helpful and friendly. The staff helping with overnight security were very good and even help clean up the place and top up all the supplies. Overall, feedback from my guest was that they were impressed with the service and the attention to details throughout the few days. Good job!
From: Doreen Teo
---
Thank you for your patience during this period. Even though the family members may be confused yet demanding, you are able to manage the situation calmly and do it well.
From: Wong Yin Mei
---
The team that served us did a great job and had given us great support and assurance which was very comforting through our tough times and feeling of lost!
From: Wong Hui Ming
---
Thank you for the services rendered to my family. You guys are the professionals in this industry 👍🏻
From: Ng Si Kwang
---
Your team is doing a very important job. Not everyone can do this as it takes courage. I am grateful for everything, and I believe that others too, are appreciative of the good works your team has done for their family members during their most difficult time.
From: Ong Yew Lee Andrew
---
Direct Funeral Services was very professional and sensitive in this time of grief. Really appreciate your sensitivity and glad to have engaged your company.
From: Pang Hwee Joo
---
Well done and thank you for guiding us throughout the ceremony. Instructions were clear and public engagement was done appropriately to match the atmosphere.
From: Tan Chin Hock
---
Thank you for your hard work and your service to us. We will surely use your service again if needed.
From: Sarah Loh Yan Qi
---
Thank you for making my father's wake a smooth and peaceful one. I believe he was satisfied and happy with it.
From: Ang King Hock
---
Thank you for helping us send our father off in a dignified and presentable manner.
From: Yong Hui Wen
---
The team was simply fantastic, professional to their best ability. They showed respect for the deceased & people who were at the wake. They were helpful without intruding into other spaces. The deluxe package met our needs. Thank you from the Ong FAMILY.
From: Ong MH
---
Very approachable, very patient, very professional. Even my relatives and friends commented the wake was very professionally set up. Even the Teochew priest also very professional and Patient. We are impressed by all.
From: Lim Mui Eng Regina
---
Very knowledgable and experienced. Responsive to our queries and provided sound advice. Well done!
From: Yeoh Keat Hoe
---
They are very professional, friendly and very helpful. Every timing planned very well and always in consideration of our interest.
From: Christina Cheong
---
Can't ask for any better. Keep it up. Your professionalism is much needed for any grieving family.
From: Peter Loh Chee Huat
---
Overall I am very satisfied with your company's funeral services with friendly staff and reasonable prices. Thank you very much!
From: Woo Ann Wah
---
Your team provides professional services. All the coordination is very well organised. Thank you.
From: Toh Siew Leng
---
Your team is very approachable and very sensitive to the family during the prayers. I think they did a wonderful job and I must really thank each and everyone for making this a less stressful event for the late family members. Continue to do what you are doing and we really appreciate every single gesture provided. Thank you.
From: Lim Ai Hong
---
Thank you for helping us going through the funeral smoothly. We really appreciate it and are thankful for all the help and info provided to us.
From: Foo Wei Ling
---
Thank you very much for the help and advice given. Staff were professional and efficient, always ready to assist and make recommendations to ensure better results.
From: Heng Li Koon
---
Thanks for making the process so seamless. We can be rest assured and count on your staff to handle the arrangement for us during such a difficult time. Thanks again.
From: Vivian Low
---
Thank you and Appreciation.
Compliments to Ms Andrea.
Dear Sir / Madam,
I would like to express my sincere thanks and appreciation to Direct Funeral Services, on the departure of my beloved mother on 3rd April 2021.
I would like to compliment Ms Andrea who is very professional, fast and efficient, understanding, caring, well-organised, precise in giving us pointers to do/don't.
Follow up on many questions and doubts that I have.
She has demonstrated her passion for her profession, and she has uplifted the reputation of Direct Funeral Service, elevating it to further faith and trust, in this same industry.
Thank you Andrea and Direct Funeral Services, for assisting us in the final journey of our beloved mother, appreciate sincerely.
From: Christopher Goh
---
Another excellent job led by Mason and his team mates. Thank you Roland! Everything went well with my mother's funeral wake
Blk 611 Choa Chu Kang St 62
---
Dear Roland,
I wish to extend my appreciation to you and your team for the wonderful arrangements that were done over the past 3 days. Your team was extremely professional, sympathetic and helpful. I wish you guys all the best! Thank you 
Blk 195 Kim Keat Ave
---
A big thank you to Jamie (Direct Funeral) as well as the person who assist us with the cremation (forgot to asked his name). Very professional, prompt, respectful and helpful. 👌👍
From: Lawrence Lum
---
Roy Loo provided us with an excellent service and patiently explained and advised every single detail. He is helpful and answer our queries timely. In addition, he always dropped by to check. We appreciate his good service and will recommend his service to others when needed.
Mr Koh, Blk 34 Upper Cross Street
---
Dear Roy, on behalf of our family I would like to thank you for the amazing job done with our late father's funeral arrangements. We believed that it was how our father would have liked it and he would have been super pleased. 😊
Our friends and family were equally impressed by the arrangements and professionalism of Direct.
Thank you again for making the process such a smooth and pleasant one. 🌻
Lindy, 4A Lotus Parlour
Our families would like to say a very good thank you for your services for my father/father-in-law wake at Yishun Ring Road. He died on a most unique day of 2nd day of Chinese New Year and we were shell-shocked. Without your help and the wonderful guidance of the Direct Funeral team and the monks, we would be at a total loss!
Your help along the way and professionalism really went a long way to make our painful journey manageable. Keep up the good work. You really helped us a lot.
From: Tony / Joyce / Lawrence / Jane
---
Thank you Direct Funeral Service for all the professional arrangement and papa has went through a smooth and peaceful wake.
From: Edwin Choo
---
Very sincere thanks to the group of funeral director and his team, for their selfless help rendered to me and my family in this difficult period. Upon hearing the dismissal of my Grandma, the funeral director came knocking on our door in that very morning when we were still in an overwhelmed state. Direct Funeral took over everything from the funeral arrangement till the very last day of our service. Provided us with invaluable advice and on what we needed to do.
Very grateful for all you have done for our Grandma and definitely will recommend your services to other people.
From: Eva Siew
---
Very pleased with the service rendered by the funeral director and his team. He is very professional and patient with attending to all our queries.
From: Wong Wai Mun
---
Understand customer's needs and provided excellent service. Problem-solving.
From: Sng Wee Lee
---
Very thoughtful and professional services provided with a soft touch to family's grief. THUMBS UP!
From: Johnny Kho
---
Funeral director was excellent from the moment he was contacted till the event was over. His service deliverance was very warm and sincere. Professionalism of the highest order.
From: Alan Lim
---
Assuring and helpful. The funeral director was very nice and approachable.
From: Ann Quek
---
We wish to compliment the funeral director on his fine service! We sincerely appreciate his responsiveness and he was constantly seeking ways to improve his service. Thank you for the excellent service!
From: Gillian Ng
---
Thank you for the help. Very grateful for the service and the kind support.
From: Lee Yi Jiat
---
I am very grateful for the help and for allowing me to pay the balance by instalment. I will definitely recommend anyone I know to Direct. Casket service is excellent, keep it up. Singapore needs this type of company and lastly, thank you.
From: Alfred Tan Wei Siong
---
My mom decided to engage Direct Funeral Services before she passed on and it was definitely the right choice. The entire event was well planned and carried out with great acknowledgement and appreciation from all. I was very relieved to have such a supportive team during this difficult time to provide my mom with a dignified farewell. My utmost respect and appreciation to the team. Thank you.
From: Rina Ong
---
I am very happy with the services and arrangements that Direct Funeral has provided. All my friends and relatives are also very impressed with the setting and arrangements. I am glad to say that I had given my mum her last journey with dignity.
From: Isabel Yang Xiu Qing
---
Many thanks for all your advices and assistance provided during the difficult time when we lost our loved one and wish you all continued to provide good services and advices for your clients. Thanks again.
From: Victor Gan
---
The team has shown professionalism in the services, definitely a trusted group to entask the need of the family during the difficult time. Thank you.
From: Chen Mingjin
---
Commendable on a well organized and professional crew. Your work has helped us cope with our grief and find closure from the lost of our dad. Keep up the good work, and continue to help families to get through the grief of having lost a dear one.
Thank You!
From: Lim Yeow Pang
---
Keep it up with your professionalism, courtesy & helpful services. Appreciated very much with the present service just completed. Good job, thumbs up!!!
From: Lee Cher Khiang
---
A very good job. Well organised and done to our satisfaction.
From: Danny Law Lip Kwang
---
Thank you very much for the well coordinated event. Excellent job and well done. Full of respect for you guys who decided on this career path.
From: Lim See Hong
---
Thanks for making the process so seamless. We can be rest assured and count on your staff to handle the arrangement for us during such a difficult time. Thanks again.
From: Vivian Low
---
We are grateful for all the services/advice rendered to us when we are in the loss of our loved one. The team has shown us their professionalism through the seriousness of their work. They helped remind us of the necessities and offered many advise. The staff were very patient and proactive in writing down everything in detail for me to keep track so that we will not miss anything. Fast reply and response. Thumbs up!
From: Chan Kwok Shiung
---
Appreciate your help with my grandfather's wake. Thanks for your good work.
From: Ms Kang
---
Very committed and professional teamwork. Please keep up the work.
From: Tng Poh Chuan
---
Keep up the professional work and image of the company. The uniform made a difference. Received many praises on Direct Funeral Services' professionalism from guests and friends attending the wake. Good job.
From: Lim Hup Peng
---
The conduct of the wake and funeral was very smooth. The staff were very professional, approachable and accommodating to our requests.
From: Tan Tian Sheng Jeremy
---
We like to thanks the staff of Direct Funeral Services for their professionalism, and care. The processes were well organized.
From: Bernard Sim
---
Your team is very efficient, thoughtful and helpful. Your high quality services have indeed exceeded our expectations. Thank you! Please keep it up!
From: Low Sui Keng
---
Comments received from the attendees of the wake were very positive on the service and organisation of your company and staff. Keep it up!
From: Mok Chup Chuang
---
Thank you for doing what you believe in doing. Loved every aspect of how the wake and funeral was taken care and thoughtfully thought of. Really appreciate the help during this difficult time.
From: Goh Hwee Loo
---
I am very thankful to have the team from Direct Funeral Services take care of my father's wake. The team is dedicated, capable and caring. Taking all the necessary needs into account for the wake. Willingness to make arrangement for the transport and provide assistance for the ash collection. The team served with respect. The team has expressed the spirit of serving. I greatly respect the team.
From: Pang Yoke Kum
---
Everything was smooth and well thought out. It allows the family to have a peace of mind and not worry about the flow of the wake and funeral. Thank you.
From: Lim Soh En
---
Our utmost sincere Big Thank you to all in Direct Funeral Services, top management, organizers, helpers and cleaners for arranging such a good wake for our dearest mum. Thank you!
From: Ngee Shin Oh
---
Thank you to all staff for helping us during the wake. Appreciate Mr Roland Tay coming to pay his last respects. Well done, your company service has exceed my expectations! 加油。
From: Helen Yeo
---
Well organised and of great help to the family of the late, especially at this time of need. Thank you very much.
From: Yee Annie
---
Everyone's professionalism and dedication to their respective services is top notch and very well appreciated. The professionalism and dedication of every Direct Funeral crew member is highly commendable and appreciated.
From: Goh Ching Yaw
---
Your team is very professional and helpful. We are glad to have used the right funeral company. Well done! Thank you very much.
From: Ho Wan Yean
---
Thank you for the job well done, everything went smoothly.
From: Jesse Tan
---
Appreciate the 默哀 messages that was read by the staff as it was the words that i wanted to say to the deceased.
From: Leong Mei Ling
---
Thank you for taking away the stress during our time of bereavement.
From: Lee Yoke Cheng
---
Thanks for the support shown throughout the wake. Your heartfelt sincerity is clearly shown through your actions.
From: Tay Chee Yang
---
I appreciate the guidance along the way and the personalised touch for others to get to know more about my grandfather.
From: Tan Jun Xiang
---
Appreciate the professionalism shown by the team in taking care of my family during this time of grief. In particular, my family appreciated the religious advice on customs and rites provided. The funeral was well run, and provided a closure for the family.
From: Goh Jun Xian
---
Our family was very pleased with the delivery of service for the wake. The overall management and set up had made the send off process worryfree and less painful.
From: Korina Lee
---
My family and I would like to extend our sincere thanks to the Singapore Civil Defence Force ambulance crew, the healthcare professionals at Tan Tock Seng Hospital (TTSH) A&E, the staff of Direct Funeral Services as well as Peter and his team at The Garden of Remembrance for their excellent service and professionalism. We also wish to convey our appreciation to relatives, friends, colleagues, sisters and brothers from the Labour Movement for your wreaths, donations and condolences. As my father believed strongly in the importance of education, especially for children from disadvantaged homes, we plan to give the donations to The Straits Times School Pocket Money Fund.
From: Mr Chee Hong Tat 徐芳达 (Facebook)
---
Hi Roland. Many thanks for the excellent service that your crews provided during the wake of my belated father's funeral. A big thank you to Mr SIM for giving all good advice , care and concern. But not forgetting the entire team. Let me know where I can place the review for you and your company.
Once again thank you
From: KS
---
Thank you, appreciate all your staff who are very professional, giving good services and well organised during my mother's wake at 232 Simei. Especially Mason Tan who coordinates very well. Thank you once again.
From: 232 Simei
---
Hi Roland, Arrisa was great in the way she organised the wake and funeral for my father. Our family is big but she did well. My family is thankful and grateful to her and your company. Thanks for assigning her to us.
From: SFP lily hall
---
Dear Mr Roland,
We will definitely recommend Direct Funeral not just because of the response from your team. Their sincerity has greatly facilitated the process and they were very patient with us. This is very important to us because my brother and I were quite overwhelmed by the death of our father.
Thank you very much again!
From: Ru Lan
---
Hi Roland, just wanted to share that Mr Sim and his crew are very professional in their work and guided us through the whole funeral process. They are all very understanding, patient and respectful. Even the night watchman, Sam, is really professional on his night shift. Thank you for helping my family during these difficult times.
Grateful!
From: Miss Sara Tng, Blk 2 Marine Vista